Bruxelles
(1000)
Koningsstraat 186
02 218 42 15
Curious about all your options?
Explore the best solution for your situation together with our team.
Joost GoubertFinancieel expert
Emmanuel Dumont de ChassartFinancieel expert
Enterprise numbers: 0811.749.052 | 0711.950.997
Legal names: Quizpell & Thurich | Dudifin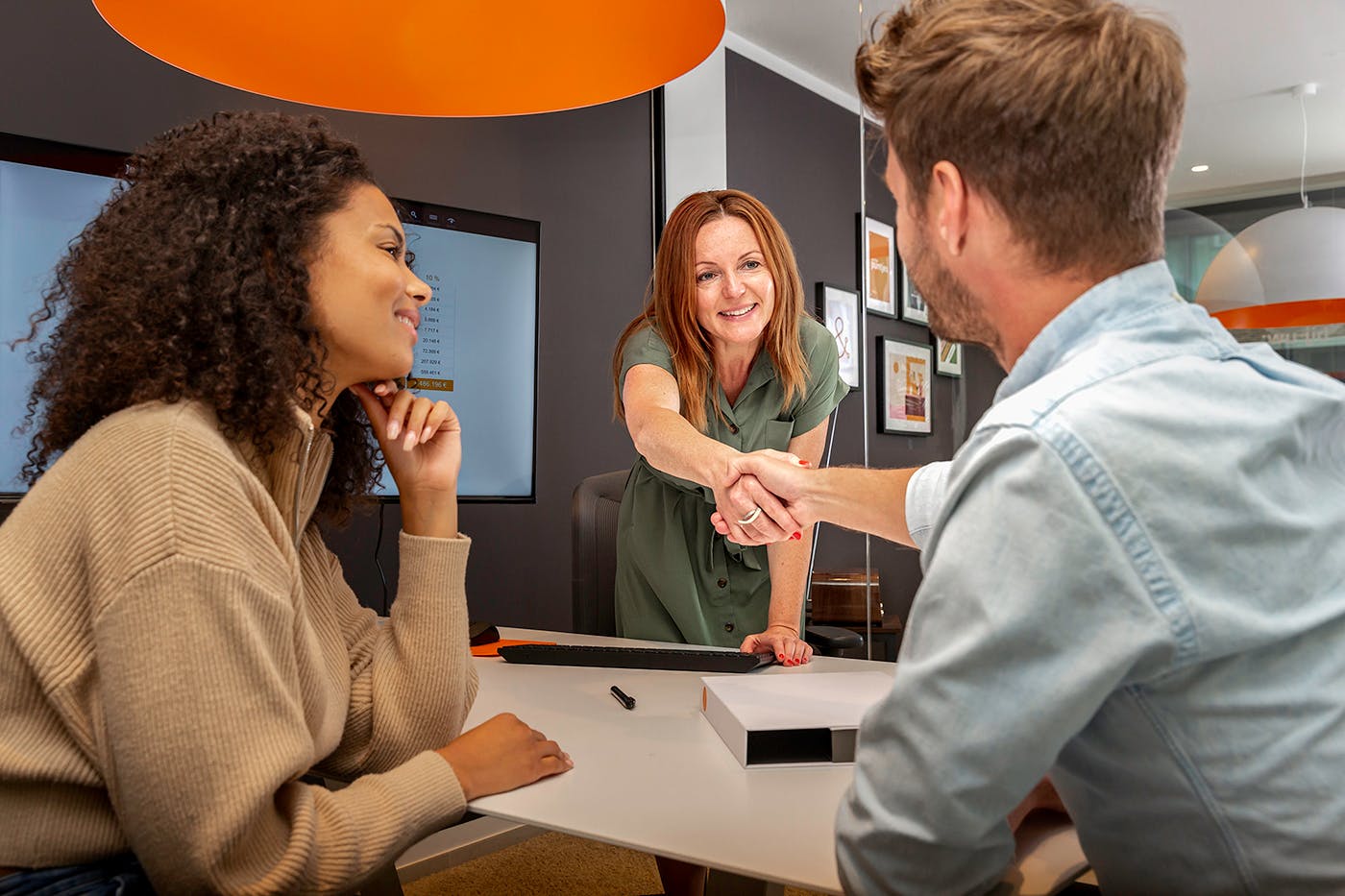 Our clients appreciate our personal approach
Monsieur dumont est un expert en la matière. Son humanisme et sa bienveillance Rendent le monde des finances plus agréable. A l écoute avec un brin d humour. Il trouve la solution pour vous en res
Show more
vr. 30 juni 2023
Ibidou Rhodss

,
Acceuil bienveillant et détendu ! Efficacité et bonne humeur !
vr. 16 juni 2023
Marie Dehou

,
Monsieur Dumont de Chassart est très disponible et efficace. Il répond aux questions de manière claire pour les personnes non initiées.
vr. 02 juni 2023
Maud Snel

,
I received excellent and impartial advice from Joost on the process of finding a mortgage and buying a house, which was especially welcome as a first-time buyer! Many thanks - would recommend!
wo. 24 mei 2023
Alastair Bealby

,
Professionnel sympathique, a l'écoute et de bon conseil.
vr. 28 april 2023
Pauline Tournut

,
Persoonlijk, duidelijk en transparant advies en goede aanbiedingen. Advies steeds gratis en met de glimlach.
do. 30 maart 2023
Lies Evenepoel

,
Excellent contact ! Professionnel, à l'écoute et avec des réponses appropriées à ma situation
vr. 03 februari 2023
Laurent Durviaux

,
Ravie, d'ailleurs je remercie Monsieur Dumont de Chassart pour son professionnalisme, sa patience et sa gentillesse. Merci
vr. 13 januari 2023
wonderwoman super

,
Uitstekende service gekregen op 09/01/2023
di. 10 januari 2023
Afrim A. Berke

,
Great personalized service!
ma. 31 oktober 2022
Mon Thach

,
We werden erg hartelijk en vriendelijk ontvangen door Joost. Hij gaf ons passend advies en kon ons een betere hypotheek voorstellen dan de voorstellen die we zelf hadden gevonden bij de verschillende
Show more
vr. 21 oktober 2022
Johan Willekens

,
Second time in 8 years that I'm using their services for a mortgage and I'm super happy. Very friendly broker, very helpful finding the best rates for your particular situation. Highly recommended!
vr. 21 oktober 2022
Katja Steinmetzer

,