Courtrai
(8500)
L. Robbeplein 5A
056 32 55 11
Curious about all your options?
Explore the best solution for your situation together with Nancy.
Enterprise number: 0754.904.676
Legal name: Lonneville Nancy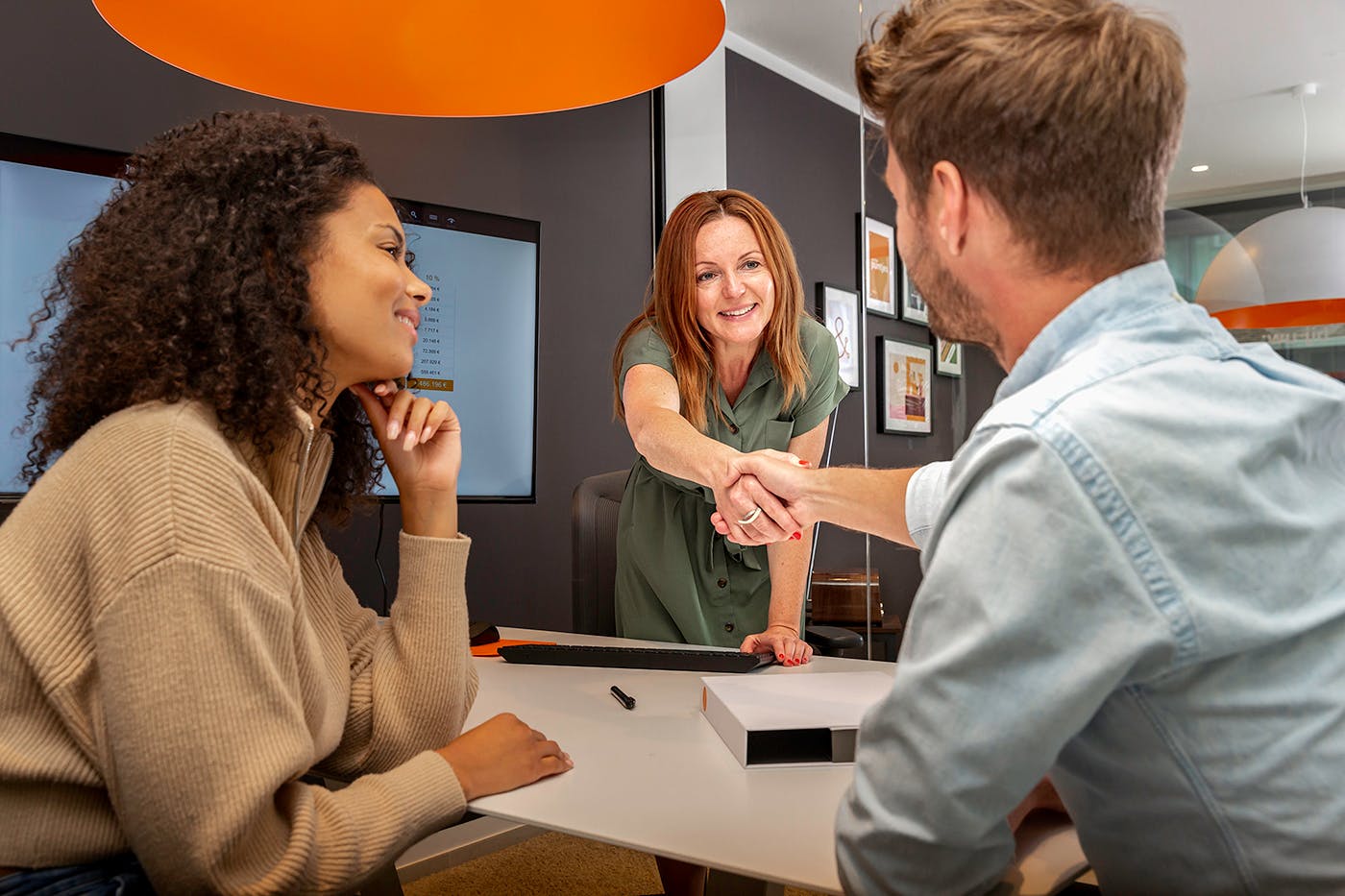 Our clients appreciate our personal approach
Heel vriendelijk en nam ruim de tijd voor persoonlijk gesprek en onze vragen
di. 18 juli 2023
Louna Labie

,
Zeer vriendelijk persoon en heel behulpzaam
za. 08 juli 2023
Angélique Flament

,
Heel informatief en erg uitgebreid gesprek en niet enkel over een hypotheek, maar ook andere geldzaken.
do. 06 juli 2023
Belgian Trickers

,
I had some questions about buying a property in Belgium and had scheduled an appointment with them. My experience was really wonderful, we talked about a lot of topics related to buying a property and
Show more
do. 06 juli 2023
Ramandeep Singh

,
Zeer vriendelijk Zeer behulpzaam Luisterend oor
vr. 09 juni 2023
mathil rosseel

,
Nancy spreekt klare taal en kent haar vak!
do. 27 april 2023
donna dupas

,
Heel professionele en enthousiaste ontvangst en uitleg
vr. 21 april 2023
Maarten Depaemelaere

,
Heel duidelijke en vlotte uitleg. Alles werd tot in de details bekeken en uitgeklaard
wo. 05 april 2023
Lucas Derveaux

,
Super advies gehad en totaal vrijblijvend. Zeker aan te raden voor wie een krediet en of verzekering nodig heeft!
wo. 01 maart 2023
Miarka Van Rysselberghe

,
Ben daar vrijdag geweest en had een zeer goed gesprek met Nancy , een vrouw met het hart op de juiste plaats , ze heeft me toch serieus gerustgesteld , ik kan haar alleen maar ten volle aanraden
di. 21 februari 2023
Caroline Glorieux

,
To the point! Enorm vriendelijke en duidelijke uitleg! Nancy nam haar tijd om alles uit te leggen en op alle vragen een duidelijk antwoord gekregen!
vr. 17 februari 2023
Chris DCN

,
Nancy heeft mij met open armen ontvangen. Ze heeft alles duidelijk op een vertrouwde manier uitgelegd. Top madam!
zo. 11 december 2022
Matthis Goethals

,