Malines
(2800)
Veemarkt 3
015 67 60 07
Curious about all your options?
Explore the best solution for your situation together with our team.
Gilles Van der PlankenFinancieel expert
Marc De GroofVerzekeringsexpert
Enterprise number: 0425.254.334
Legal name: G.B. - V.S.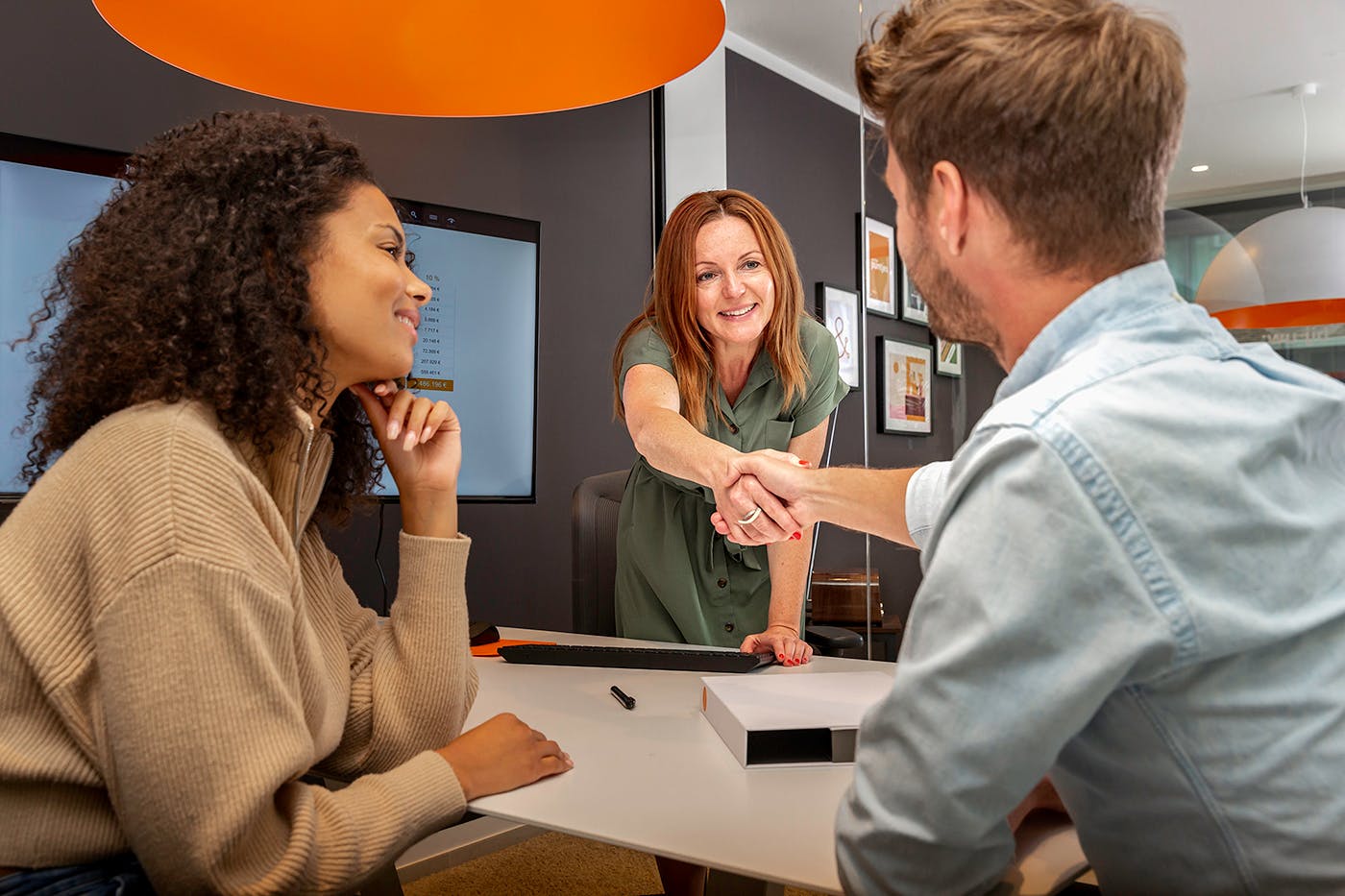 Our clients appreciate our personal approach
Ervaren en scherp adviseur, snel en uitgebreid advies, zeer tevreden. Bedankt!
zo. 27 augustus 2023
Elizabet Somorjai

,
Zeer tevreden van de service en professionaliteit!
di. 06 juni 2023
Allan uytterhoeven

,
We hebben heel veel informatie gekregen, goed advies en deze mensen namen echt hun tijd. Super vriendelijke medewerkers.
wo. 28 september 2022
Sarah S.

,
Mijnheer Van der Planken heeft echt alle mogelijkheden besproken met de voor en nadelen zodat je een weldoordachte keuze kan maken. Bovendien was hij oprecht en eerlijk en was het ook zeker geen probl
Show more
vr. 23 september 2022
Witse

,
Professionele uitleg op maat Vriendelijk onthaal Begeleiding voor terwijl en na kredietaanvraag
do. 08 september 2022
Maroussia

,
Professionele ontvangst met veel tijd en ruimte voor vragen.
wo. 07 september 2022
Inge

,
Zeer duidelijke en interessante uitleg
do. 11 augustus 2022
Christelle

,
Vriendelijk onthaald, duidelijke uitleg gekregen
Aandachtig geluisterd. zeer goede info gekregen. Super vriendelijk!!!
ma. 25 april 2022
Guy Van Dam

,
Hulpvaardig en duidelijk.
do. 03 februari 2022
Connie Van den Bergh

,
Spontaan contact en goede service.
Zeer aangenaam verkennend gesprek waarin we waardevol advies hebben mee gekregen.
vr. 10 december 2021
Nicky Lauwerijssen

,