Woluwe-Saint-Lambert
(1200)
Place Jean Baptiste Degrooff 6
02 736 81 85
Curious about all your options?
Explore the best solution for your situation together with our team.
Céline UylenbroeckFinancieel expert
Abdelmajid ManseriFinancieel expert
Enterprise numbers: 0793.668.846 | 0811.066.587
Legal names: Uylenbroeck Céline | Manseri Abdel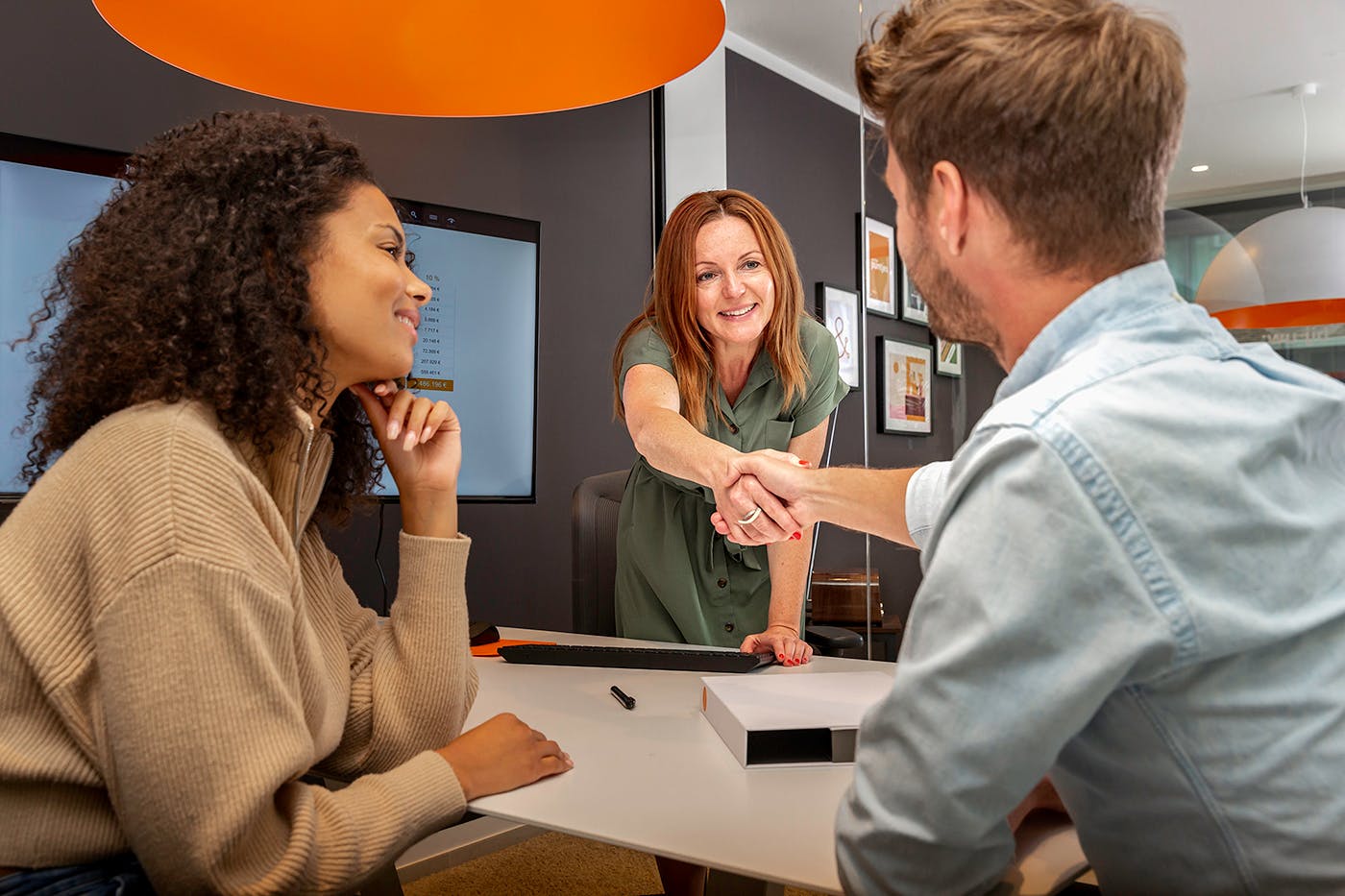 Our clients appreciate our personal approach
It was a very comprehensive and explanatory first visit, we were very pleased with the level of explanations.
wo. 06 september 2023
Ana Fernandes

,
L'attention au client est juste parfaite ! Encore merci des conseils, on reviendra très prochainement.
wo. 28 juni 2023
Carrier Lara

,
Conseils personnalisés et en toute transparence. N'hésitez pas à présenter votre projet, vous aurez un catalogue complet des options possibles.
Not a financial expert only, he act as a Partner in the process! Explaining the steps, analysis risks with us, giving great advices and guidelines. Felt in safe hands.
di. 20 juni 2023
Carla Harfouch

,
Monsieur Abdel est très professionnel, très bon conseiller.
wo. 10 mei 2023
Cassandra Wane Musambi

,
Très bons conseils ! à recommander
Un excellent accueil, des conseils et des informations très claires utiles et pertinentes.
vr. 07 april 2023
Fabrice Cely

,
Celine est une excellente conseillère. Elle s'interesse à la personne. Son écoute donne envie de se surpasser. Je recommande! Merci Celine de m'accompagner dans la réalisation de ce projet! À très vit
Show more
wo. 05 april 2023
Rufine F (Dare_To)

,
Très bon accueil et visite Très informative!
do. 30 maart 2023
Joelle Eh

,
Abdel est très sympathique avec des bons conseils
do. 02 maart 2023
Ayoub Ben lazreg

,
Très bon accueil. Professionnel vraiment à l'écoute pour répondre au mieux au projet du client.
wo. 14 december 2022
Farah Ayari

,
Very helpful, informative meeting . Thank you, Abdel!
vr. 14 oktober 2022
LC Rotaru

,