Aalst
(9300)
Gentsesteenweg 402
053/41.31.16
053/41.62.61
Curious about all your options?
Explore the best solution for your situation together with our team.
Jan SergoorisFinancieel expert
Jeroen HorevoetsFinancieel expert
Enterprise numbers: 0633.694.565 | 0633.694.565
Legal names: SERVOETS | SERVOETS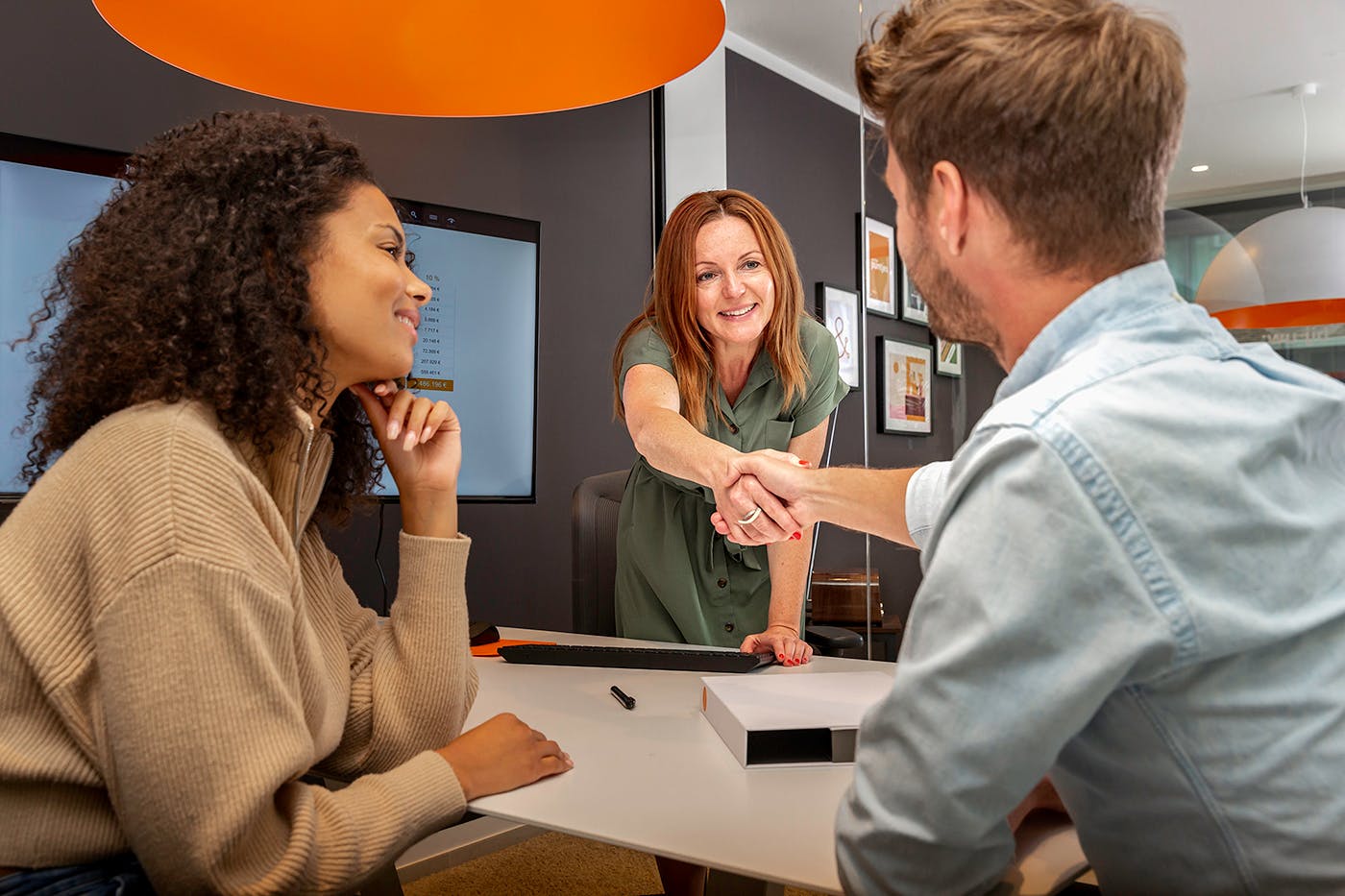 Our clients appreciate our personal approach
wo. 15 november 2023
Jolien Favyts

,
Super vriendelijk. Heel behulpzaam. Duidelijke uitleg en veel meer info dan dat je elders zou krijgen.
wo. 15 november 2023
Davy VDP

,
J'ai reçu de bons conseils venant d'un professionnel . Merci beaucoup pour toutes les explications .
vr. 25 augustus 2023
Fleurie UWONKUNDA

,
Zeer goed advies gekregen, uitstekende begeleiding doorheen het hele proces met zeer heldere communicatie, en geëindigd met een interessant kredietvoorstel. Bedankt Jeroen!
wo. 09 augustus 2023
Katja Smith

,
Super goed,eerlijk en oprecht geholpen geweest door Jeroen Horevoets! BEDANKT!
wo. 21 juni 2023
Kevin Smekens

,
Heel aangenaam en professioneel geholpen door Jeroen Horevoets.
wo. 15 maart 2023
Jorre Cobbaert

,
Super uitleg gehad! Heel vriendelijk en heel behulpzaam. Top!
wo. 01 februari 2023
Caro Ravets

,
Uiterst professionele begeleiding, opvolging en advies. Heel toegankelijk en transparante communicatie. Een aanrader!
ma. 30 januari 2023
Anne Mannaert

,
vriendelijke geduldige begeleiding
do. 26 januari 2023
Elke Van der Burght

,
Excellent attention. everything was explained. I fully recommend. 100%
do. 17 november 2022
oswaldo gomez

,
fijne begeleiding op maat van de klant, met het nodige geduld, in een vriendschappelijke sfeer
di. 08 november 2022
Bruno De Nys

,
Heel vriendelijk, pakken informatie gekregen en alles gedetailleerd uitgelegd. Top!
di. 27 september 2022
Cliff De Smet

,