Aarschot
(3200)
Sint-Niklaasberg 5/1
016 69 99 96
Curious about all your options?
Explore the best solution for your situation together with our team.
Hilde AsselberghsFinancieel expert
Ilse HeremansFinancieel assistent
Enterprise number: 0750.617.177
Legal name: Sep & Co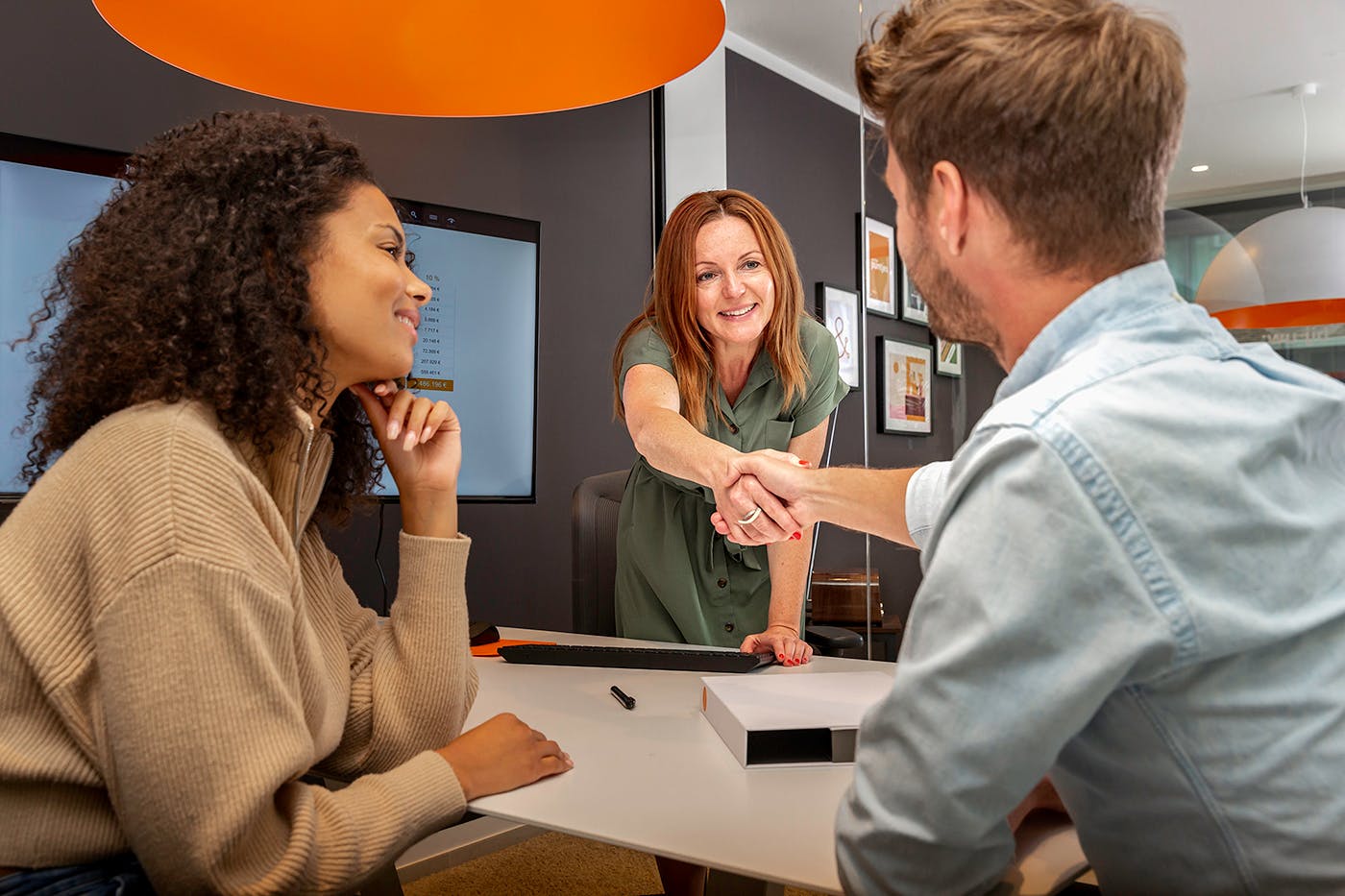 Our clients appreciate our personal approach
I recommend everyone to make an appointment and talk to Hilde for a Financial solution. Polite, clear, informative of all steps... the follow up after...the whole package. Thank you!
ma. 04 september 2023
Aleksa Lakic

,
Hilde was super nice with us, and took her time explaining us how the whole process work. Super recommended! :)
vr. 28 juli 2023
Diego Giao

,
Zeer aangenaam gesprek, al onze vragen werden geduldig en duidelijk beantwoord. Een aanrader!
wo. 22 maart 2023
Lise Verstraeten

,
Heel goede ervaring met Hilde. Ze neemt de tijd die ze nodig heeft. Helpt je mee door het kluwen van leningen en verzekeringen. Al drie zaken mee afgehandeld. Zeer correct en direkt eerlijk en zegt on
Show more
di. 07 maart 2023
Pascal Vranckx

,
Warm ontvangst en top advies!
do. 23 februari 2023
Laura Luypaert

,
Vriendelijk ontvangen en heel duidelijke info mee gekregen. Er werd ook voldoende tijd genomen om alle opties te bekijken. Heel tevreden dus!
vr. 17 februari 2023
Melissa Beelen

,
Goede informatie, vriendelijke vrouw
zo. 08 januari 2023
chloe thuysman

,
Zeer goede ervaring. Hilde is eerlijk in haar advies en denkt mee na voor de beste uitkomst. Ze reageert snel bij vragen en legt alles op een heldere manier uit. Fijn om zoveel ondersteuning te krijg
Show more
ma. 21 november 2022
ellen magits

,
Wat een warm ontvangst! Zeer vriendelijk, duidelijk antwoord op al je vragen. Gewoon een krak in het vak als je het mij vraagt !
ma. 20 juni 2022
Riet Rayé

,
Zeer professioneel en zeer vriendelijk. Top.
Vriendelijk en professioneel.. Top
punctual, friendly, professional advice and clear explanation.
vr. 04 februari 2022
Sharon Liu

,