Antwerp
(2000)
Britselei 2
03 248 75 65
Curious about all your options?
Explore the best solution for your situation together with our team.
Gerrit BernaertsFinancieel expert
Enterprise numbers: 0890.621.039 | 0471.171.461
Legal names: Geert Tuijn | Gerrit Bernaerts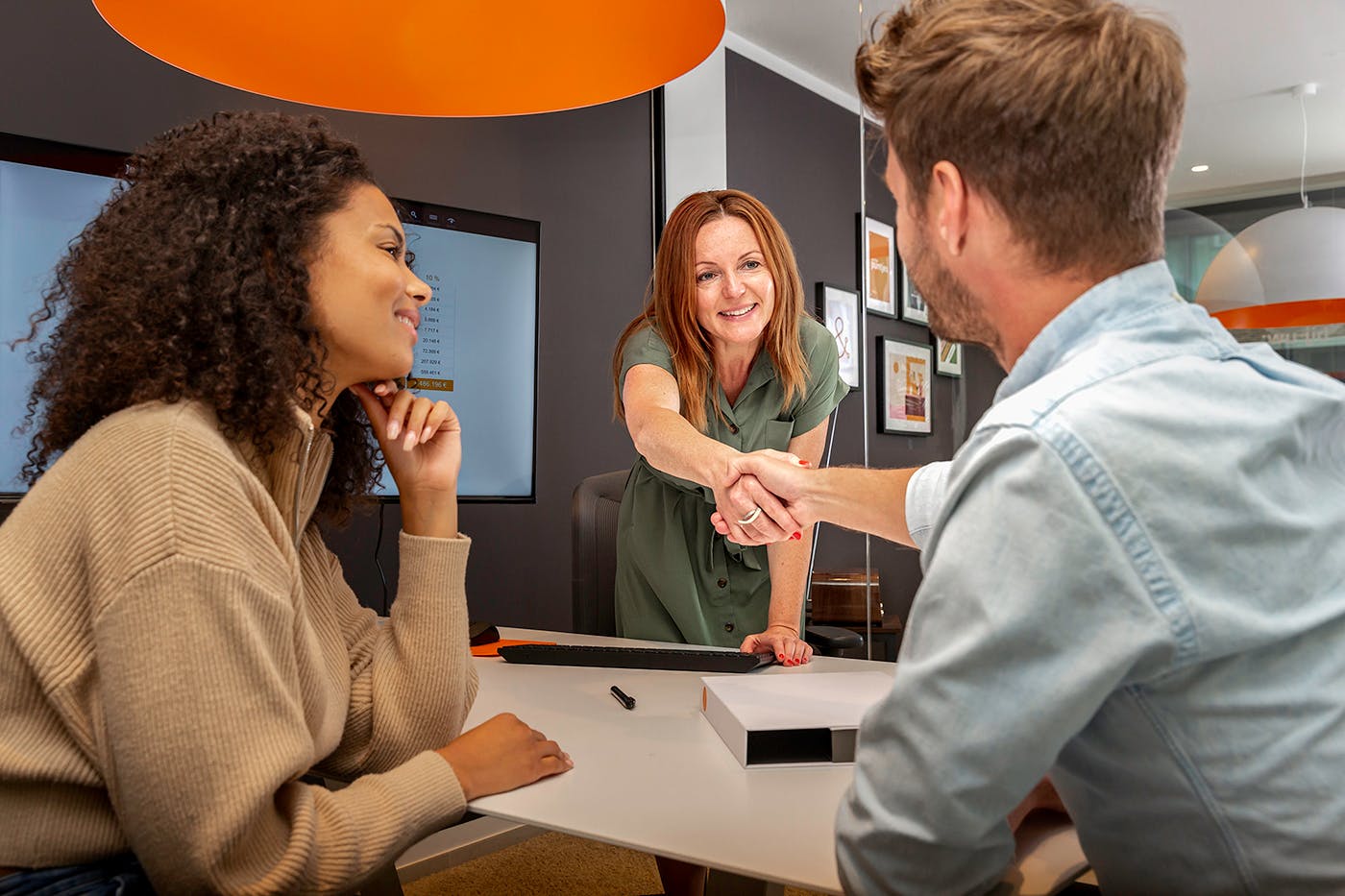 Our clients appreciate our personal approach
Geert Tuijn is een super fijne persoon! Hij heeft mij zeer goed geholpen en geeft ook zijn eigen persoonlijke advies. Echt een aanrader!
di. 13 juni 2023
Jason Lama

,
We hebben duidelijke informatie gekregen in verband met de beste lening aangepast aan onze persoonlijke situatie. Geert herhaalde alles zo veel het nodig was. Hij is ook vriendelijk en betrokken! Zeke
Show more
vr. 26 mei 2023
Irina Pasyugina

,
Heel duidelijke en concrete informatie gekregen!
vr. 26 mei 2023
Birgit Deckers

,
Prima geholpen, fijn advies
vr. 14 april 2023
Roel Van Roosbroeck

,
Wij zijn goed geholpen geweest door Geert! Hij heeft zijn tijd voor ons genomen, was zeer duidelijk en we konden met al onze vragen bij hem terecht. Zeer aangenaam gesprek. Verdiend zeker bovenstaande
Show more
vr. 23 december 2022
Benedicte Lebbe

,
Vriendelijk en zeer duidelijk welke mogelijkheden wij hebben bij het afsluiten van een lening! Super en een aanrader vooraleer je bij je eigen bank een lening vastlegt.
za. 03 december 2022
Jeannine Schenkels

,
It is the best satisfaction. Geer is great . He is so friendly . Very care for Client. Sure I will bring my friend to him .
vr. 11 februari 2022
Monlam Shirab

,
Zeer vriendelijke man en helpt je met al je vragen! Ik zal het iedereen aanraden! Bedankt Gerrit!
do. 03 februari 2022
Yassin

,
Zeer vriendelijk geholpen met sterk voorstel!
di. 18 januari 2022
Tom P

,
di. 12 oktober 2021
Oumar

,
Wij zijn al 20 jaar ongelooflijk tevreden van de immotheker in Antwerpen. We zijn ondertussen naar Gent verhuisd, maar blijven terugkeren. Met enig eigen bijkomend opzoekwerk, krijg je bij de immothek
Show more
ma. 27 september 2021
Nele De Gersem

,
Goede info en een fijn gesprek