Brussels (Etterbeek)
(1040)
Chaussée d'Etterbeek 53
02 725 25 32
Curious about all your options?
Explore the best solution for your situation together with our team.
Julien RaymakersFinancieel expert
Nicole NielipinskaFinancieel assistent
Enterprise number: 0649.689.469
Legal name: Ray Finance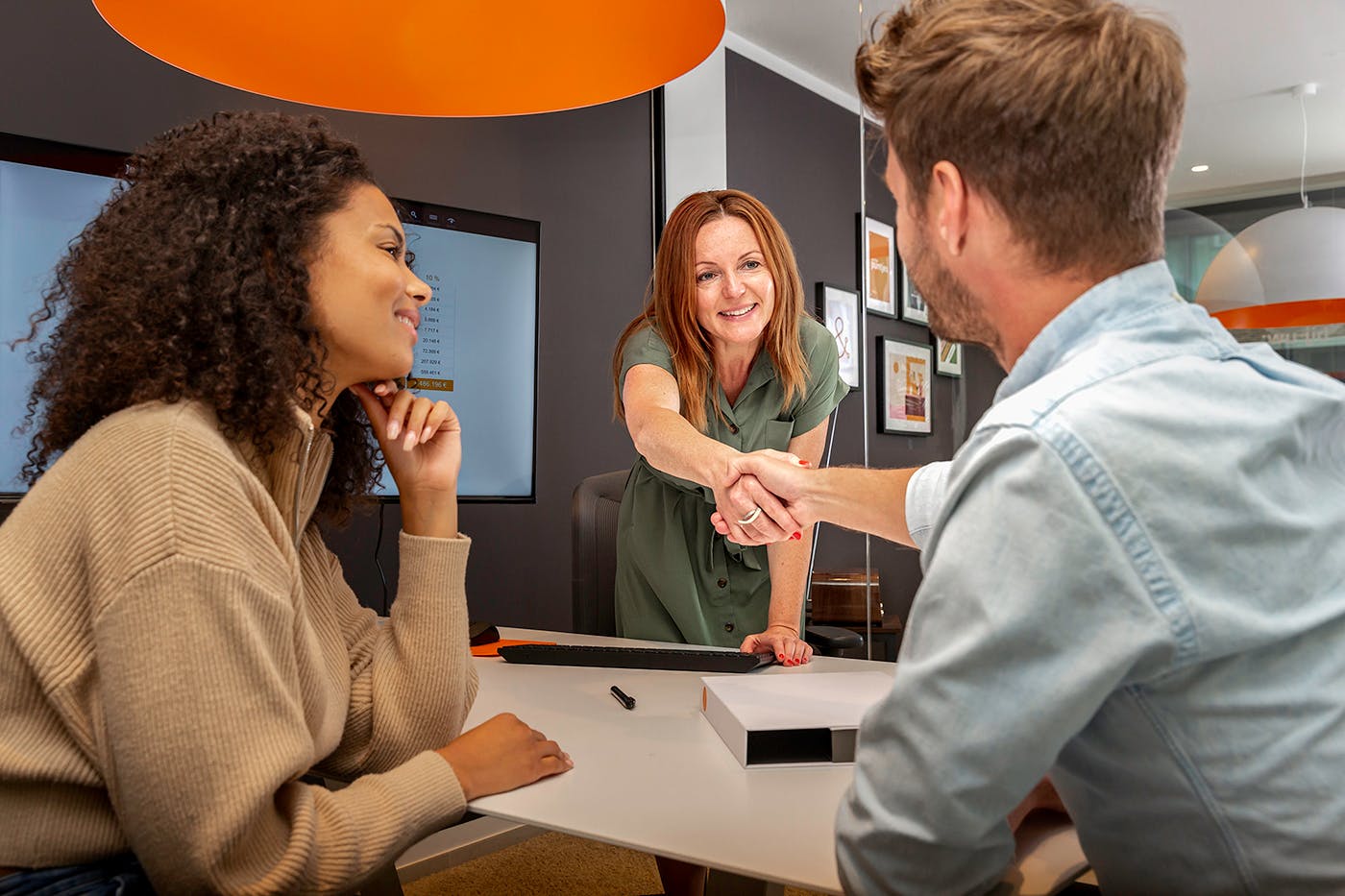 Our clients appreciate our personal approach
Acceuillant, aimable, professionnel
Explication claire, complète et transparente. Equipe très aimable et professionnelle
wo. 13 oktober 2021
Somia

,
Je vous recommande vivement cette agence et en particulier Julien. Ce conseiller est remarquable par son honnêteté, sa courtoisie, sa solide expertise et l'efficacité de son suivi auprès de ses parten
Show more
vr. 07 mei 2021
Anouar CHEBLI

,
Excellents conseils, excellentes conditions, sérieux et tiennent leurs engagements. L'organisation de dossier n'a pas toujours été facile avec les complications du Covid mais ils ont solutionné les di
Show more
wo. 21 oktober 2020
Geoffrey Vancauwenbergh

,
Best experience with Immotheker when buying property as a foreigner living in Belgium, looking for financing options and best conditions on the market. Professional services and great client-oriented
Show more
ma. 23 december 2019
Viliam Cierny

,
very competent, rapid and clear explanations, friendly and customer-oriented advisor, very agreeable experience
do. 12 december 2019
Erwin

,
Compétence et cordialité!
wo. 24 april 2019
Federico

,
Sérieux, patient, inspire confiance. Merci pour ces qualités!
vr. 12 januari 2018
Etienne

,
Professionnalisme, excellent traitement du client, obligeance, serviabilité.... What else! :-)
wo. 10 januari 2018
Ramon

,
Meneer Julien was heel eerlijk de eerste keer toen ik langskwam. Het was duidelijk dat hij wist dat het een moeilijk project voor me zou zijn. Hij deed dit op een heel professionele manier. Ik was sow
Show more
di. 01 augustus 2017
Esther

,
En plus du taux très intéressant, on a bien aimé l'explication détaillée de toutes les choses autour (assurance, abattement, calcul des frais recurrent liés à la propriété...) On parle pas d'un servi
Show more
do. 06 juli 2017
Alessandro

,
Entretien tres complete. M Raymakers a pris le temps pour bien connaitre a fond notre situation financier et nos plans a futur, et nous a fait des recommendations tres appropries a nos besoins. Apre
Show more