Brussels (Ixelles)
(1050)
Louizalaan 477
02 644 46 57
Curious about all your options?
Explore the best solution for your situation together with our team.
Stephane DelelienneFinancieel expert
Bernard De BeckerFinancieel expert
Enterprise numbers: 0891.799.984 | 0635.869.642
Legal names: IMMOTHEKER - DELELIENNE | Allea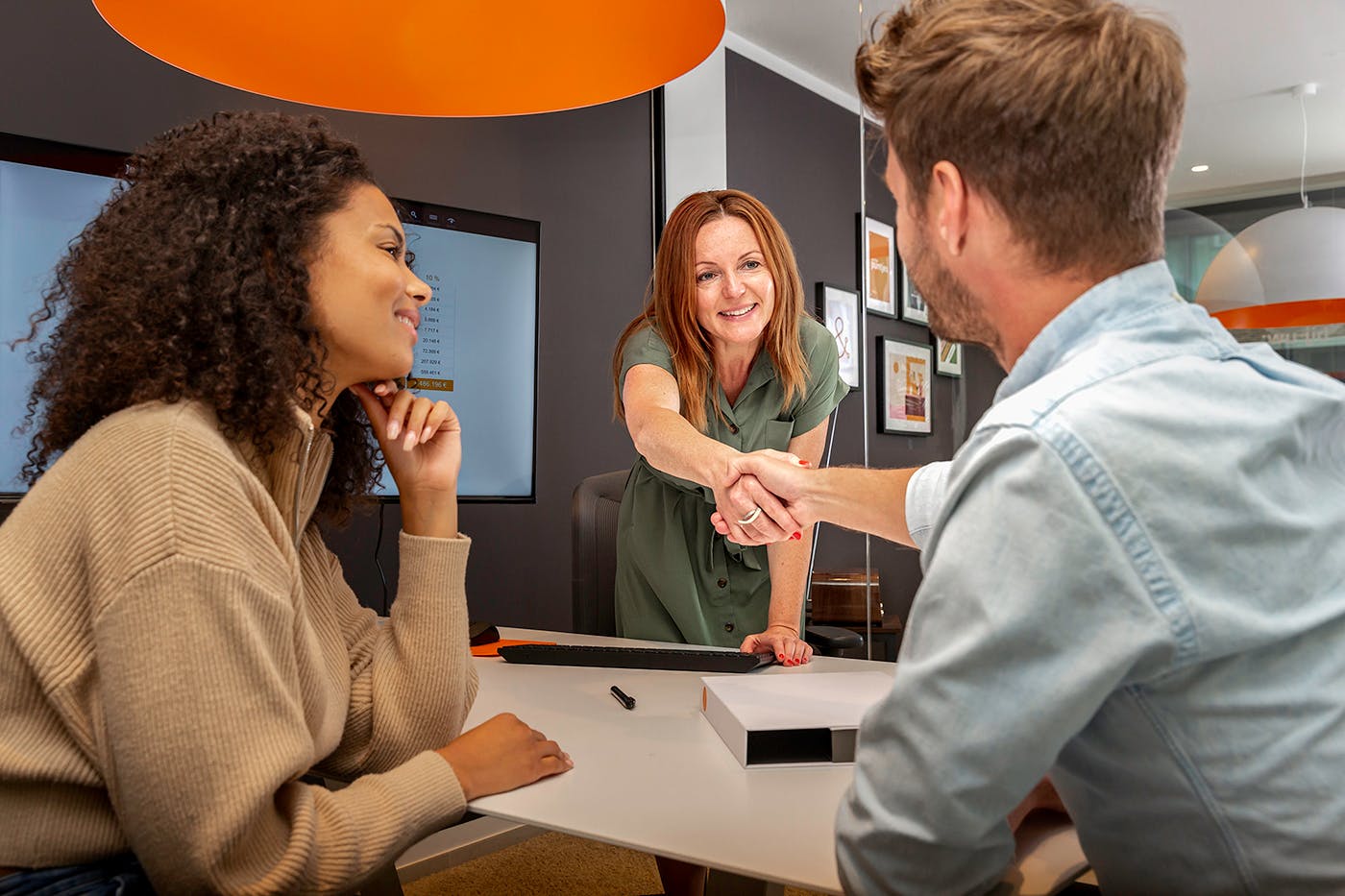 Our clients appreciate our personal approach
Amazing service. Very helpful and transparent. I heartily recommend this agency! Bravo :)
zo. 24 september 2023
Nicoló Regalzi

,
Bernard, thank you very much
di. 18 juli 2023
Mhd Libnani

,
A very nice person, he helped us for free, only the word thank you was very few for his service
Stephan is really good advising and he is very transparent and clear in the process, which will help you to take the right decisions :) I do recomend it
za. 06 mei 2023
maria martinez

,
Déjà vous nous avez été recommandé. Votre acceuil est très chaleureux. Vous savez de quoi vous parler. Vous êtes cache et on ne tourne pas autour du pot. Vos questions sont précises. Ceci nous a perm
Show more
vr. 12 augustus 2022
Valery

,
Les meilleurs conseils en prêt hypothécaire. Rapidité et efficacité. Merci Stéphane
do. 04 augustus 2022
Suliane Delferriere

,
Infos complètes et utiles
Super expérience! Bernard nous a expliqué de manière pragmatique comment entamer notre recherche et il nous a fourni des conseils objectifs. Merci!
Conseiller clair et pédagogue
di. 14 september 2021
Philippe

,
J'ai des réponses concrètes et précises, merci beaucoup.
wo. 18 augustus 2021
Sabine

,
It is very helpful to have advice in English and with such an approachable expert ready to answer all questions.
Mon interlocuteur était trés clair et concis tout ce qu'on attend d 'un premier rendez-vous, quand on a beaucoup de points d 'interrogations.