Deinze
(9800)
Tolpoortstraat 100 A
09 328 90 48
Curious about all your options?
Explore the best solution for your situation together with Christa.
Enterprise number: 0666.884.205
Legal name: Christa Devenyns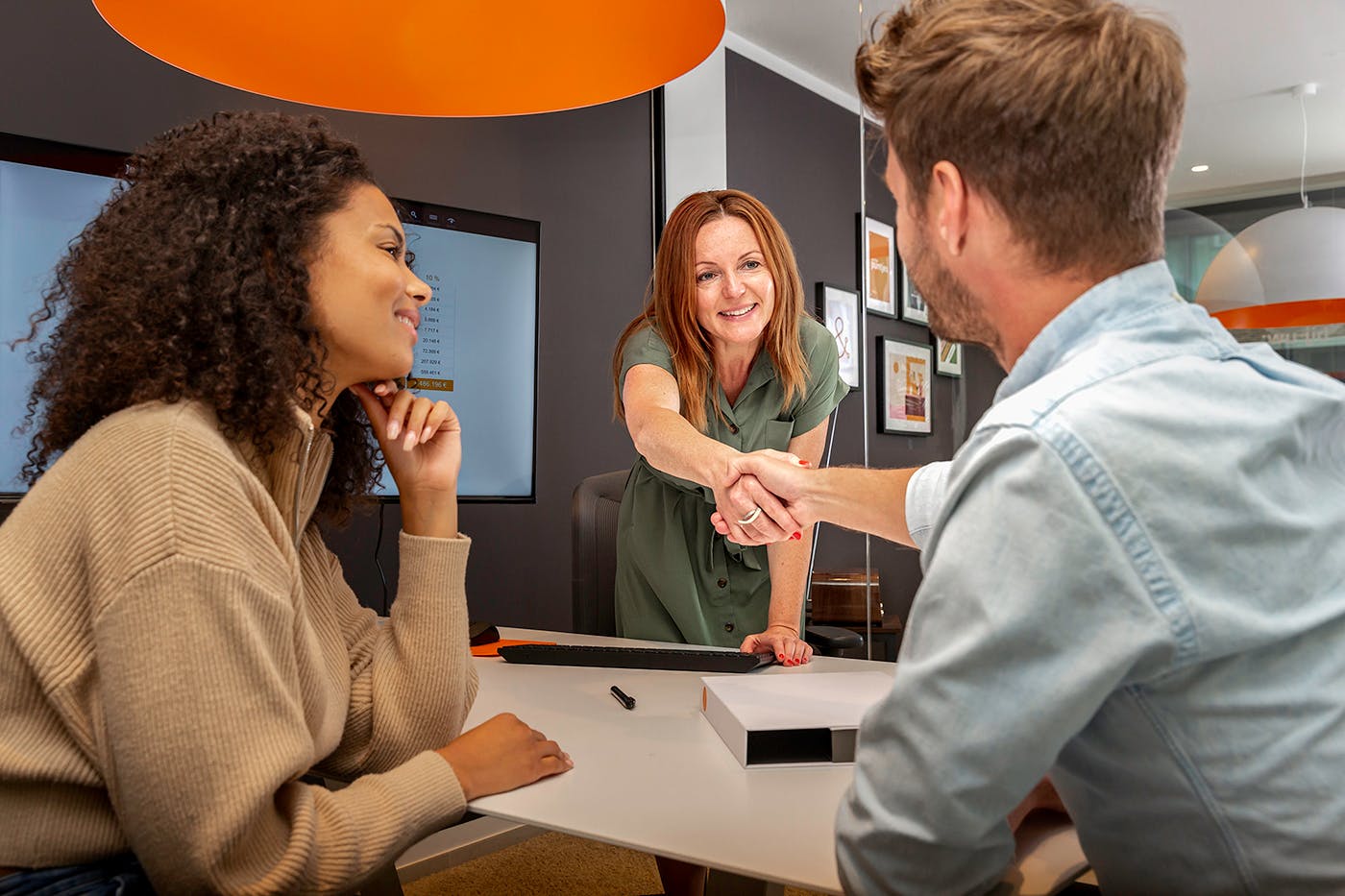 Our clients appreciate our personal approach
Zeer informatief gesprek.
Heel aangenaam gesprek, duidelijke informatie en antwoorden
ma. 13 februari 2023
Mieke Braeckevelt

,
Zeer tevreden. En goed geholpen.
do. 26 januari 2023
amber coussens

,
Zeer tevreden. Duidelijke uitleg en vriendelijk persoon.
wo. 15 juni 2022
Conny Komen

,
Professioneel, duidelijk en perfecte uitleg . Persoonlijk advies. Vriendelijk ontvangst.
vr. 18 februari 2022
Filip Rombaut

,
heel goede ontvangst, gesprek op maat van onze individuele situatie, objectieve en correcte informatie
vr. 03 september 2021
Maarten

,
Professionele aanpak. Heel betrouwbare indruk. Kennis van zaken. Tijd om je casus uit te leggen en er wordt geluisterd.
do. 14 januari 2021
Katlijn

,
Informatief, transparant, toegankelijk en persoonlijke aanpak!
ma. 14 december 2020
Anabel

,
Een vakkundige uitleg en de tijd genomen dat nodig was. Bedankt ervoor! En hopelijk tot snel
za. 25 januari 2020
Sébastien

,
voor de behulpzaamheid, de vriendelijkheid, de goede opvolging , gewoon super!
di. 26 november 2019
Dirk

,
Een goede, deftige uitleg op een rustige manier.
za. 12 oktober 2019
Dieter

,
Dat was werkelijk een gesprek met advies om alle opportuniteiten, valkuilen realistisch te kaderen. een aanrader!