Ghent
(9000)
Oudenaardsesteenweg 15/A
09 377 46 72
Curious about all your options?
Explore the best solution for your situation together with Christ.
Enterprise number: 0842.340.278
Legal name: Hypotheekadvies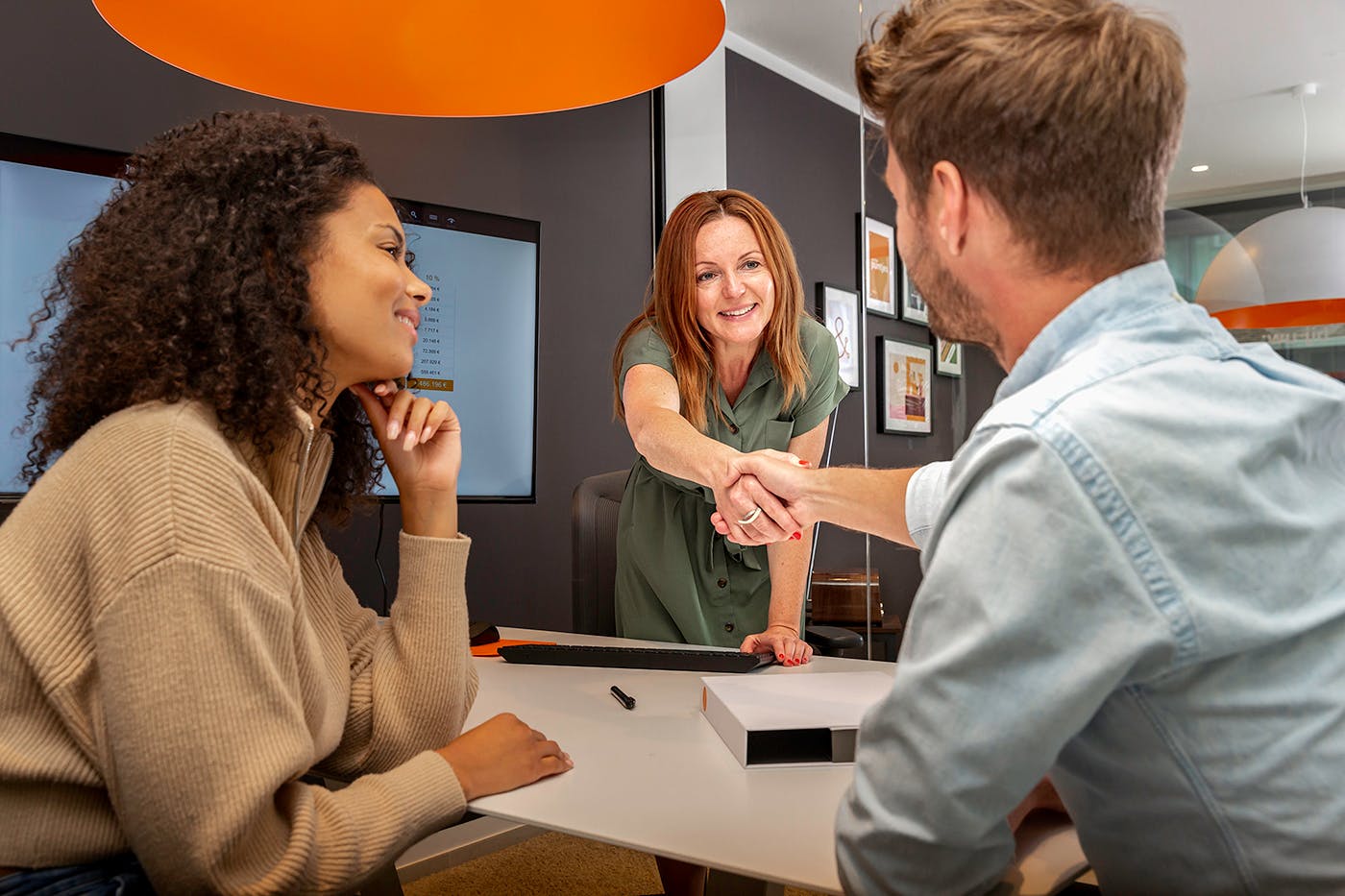 Our clients appreciate our personal approach
Heel eerlijk advies. Christ heeft me geholpen om vragen waarmee ik zit uit te klaren. En zo werd ik eerst naar huis gestuurd om bepaalde zaken eerst wat verder uit te werken ipv een bepaald spaarplan
Show more
do. 26 oktober 2023
Laurie Meeuws

,
Very clear and transparent explanation from Christ De Smedt from Immotheker Finotheker. It's not just about the credit, but they will also explain different possibilities , pros and cons very transpar
Show more
di. 03 oktober 2023
Swathanthra Kumar G

,
do. 18 mei 2023
b florian

,
wo. 26 april 2023
Mathieu Blom

,
Genuanceerd advies. Heel heldere duiding. Aangenaam gesprek.
do. 20 april 2023
Liesbeth en Stephan

,
Heel goed ontvangen door Chris met een duidelijke communicatie. Chris denkt in mogelijkheden en het gesprek was voor mij verrijkend. Top Chris en als ik iets vind, mag je mij zeker weer verwachten om
Show more
za. 15 april 2023
Peter Schijvens

,
Super duidelijk voorstel, alle vragen correct en transparant beantwoord. Zeker een aanrader om even langs hen te passeren voordat je een beslissing neemt over een lening.
vr. 17 maart 2023
Bram Billiet

,
do. 16 maart 2023
Gert Devreese

,
Christ was heel behulpzaam en professioneel
wo. 08 maart 2023
Sarah Vandecruys

,
Christ heeft zeker ruim de tijd genomen om ons alles goed en duidelijk uit te leggen! Heeft ons zelf getoond hoe de duidelijker kunnen zoeken via de immosites. Als startend koppel is het zoeken in het
Show more
vr. 03 maart 2023
patricia Hamerlynck

,
Vriendelijke ontvangst. Direct antwoord op onze vragen. Top
do. 23 februari 2023
Stephan Huybrechts

,
Snel, vriendelijk, probeert te helpen de best