Haacht
(3150)
Markt 10
016 19 76 30
Curious about all your options?
Explore the best solution for your situation together with Ineke.
Enterprise number: 0446.728.055
Legal name: De Immotheker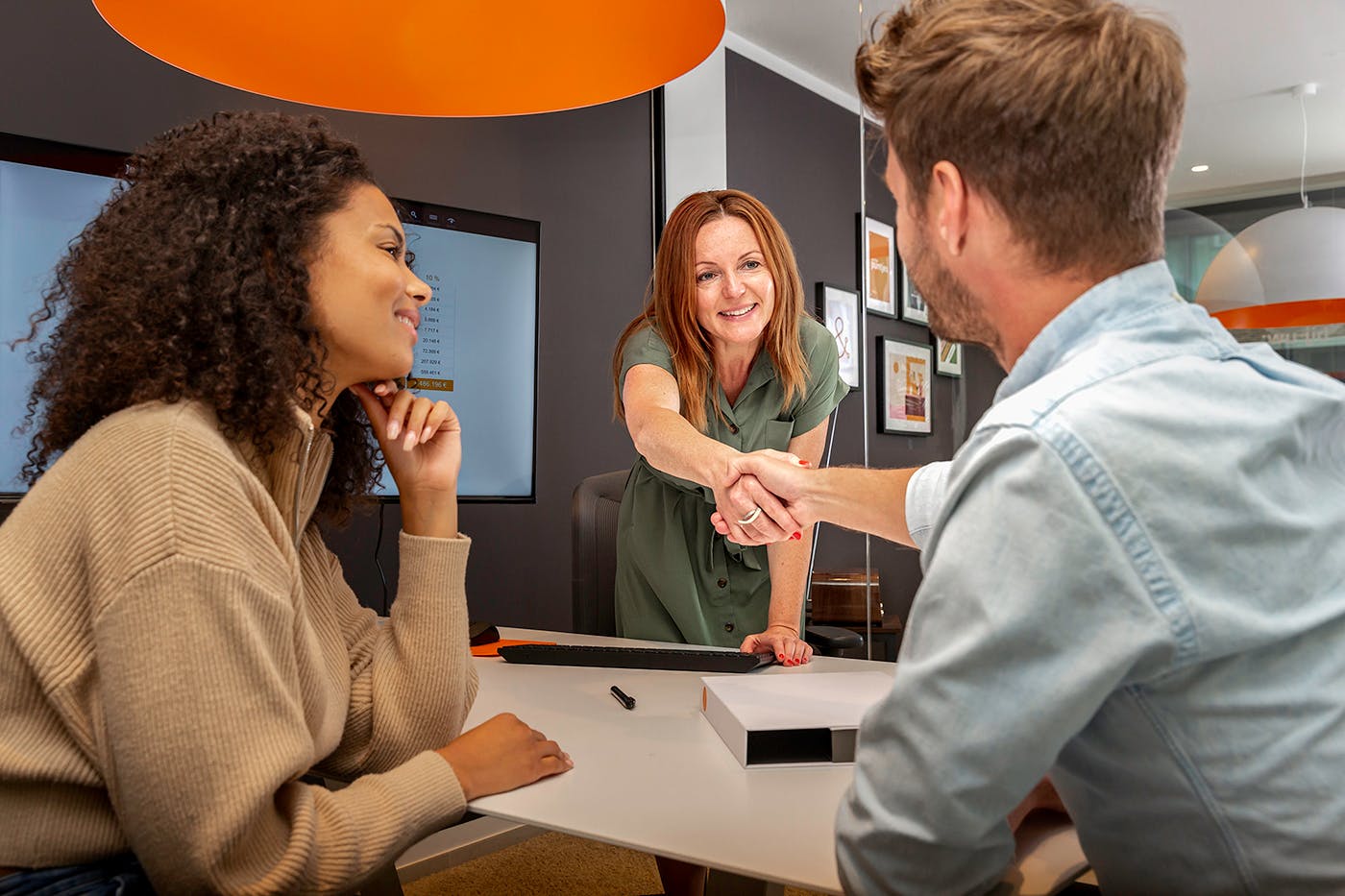 Our clients appreciate our personal approach
Very efficient, with a super nice contact. Many thanks.
vr. 10 maart 2023
alizée froment

,
Aangename kennismaking, goed gesprek en een goed inzicht, advies gekregen
wo. 01 februari 2023
Koen Wasteels

,
Ineke was heel vriendelijk, ze heeft een prima oplossing voor mij gevonden . Ik was heel tevreden en opgelucht dat mijn lening kon geregeld worden.
wo. 08 juni 2022
Bernadette

,
Correcte en duidelijke uitleg gekregen. In een taal die wij als niet-financiële mensen ook begrepen.
Ineke zorgt voor een warm, vriendelijk onthaal en professioneel, eerlijk advies. Top service!
wo. 04 mei 2022
Christophe

,
Heel vriendelijk en een zeer goede uitleg gekregen over hoe jullie juist te werk gaan. En vooral oplossingen zoeken indien het mogenlijk is natuurlijk.
Zeer tevreden van onthaal en hulp en klare kijk op zaken .....in een moeilijke periode .... merci'kes
Pertinente en volledige uitleg. Helder verhaal.
Heel deskundige duidelijke uitleg en goede opvolging door Marjan Vandepaer
Super vriendelijk, en super service!
vr. 13 november 2020
Juan

,
Alles goed en duidelijk uitgelegd
wo. 05 augustus 2020
Stefan

,
Het gesprek met Marjan was heel aangenaam. Ze legde de dingen goed uit en was met haar hele aandacht bij mijn dossier. Jammer genoeg vonden we geen makkelijke oplossing om mijn hypotheeklening te herf
Show more