Hasselt
(3500)
Kempische Steenweg 157/0.03
011 14 60 04
Curious about all your options?
Explore the best solution for your situation together with Tonny.
Enterprise number: 0731.772.651
Legal name: Awouters Tonny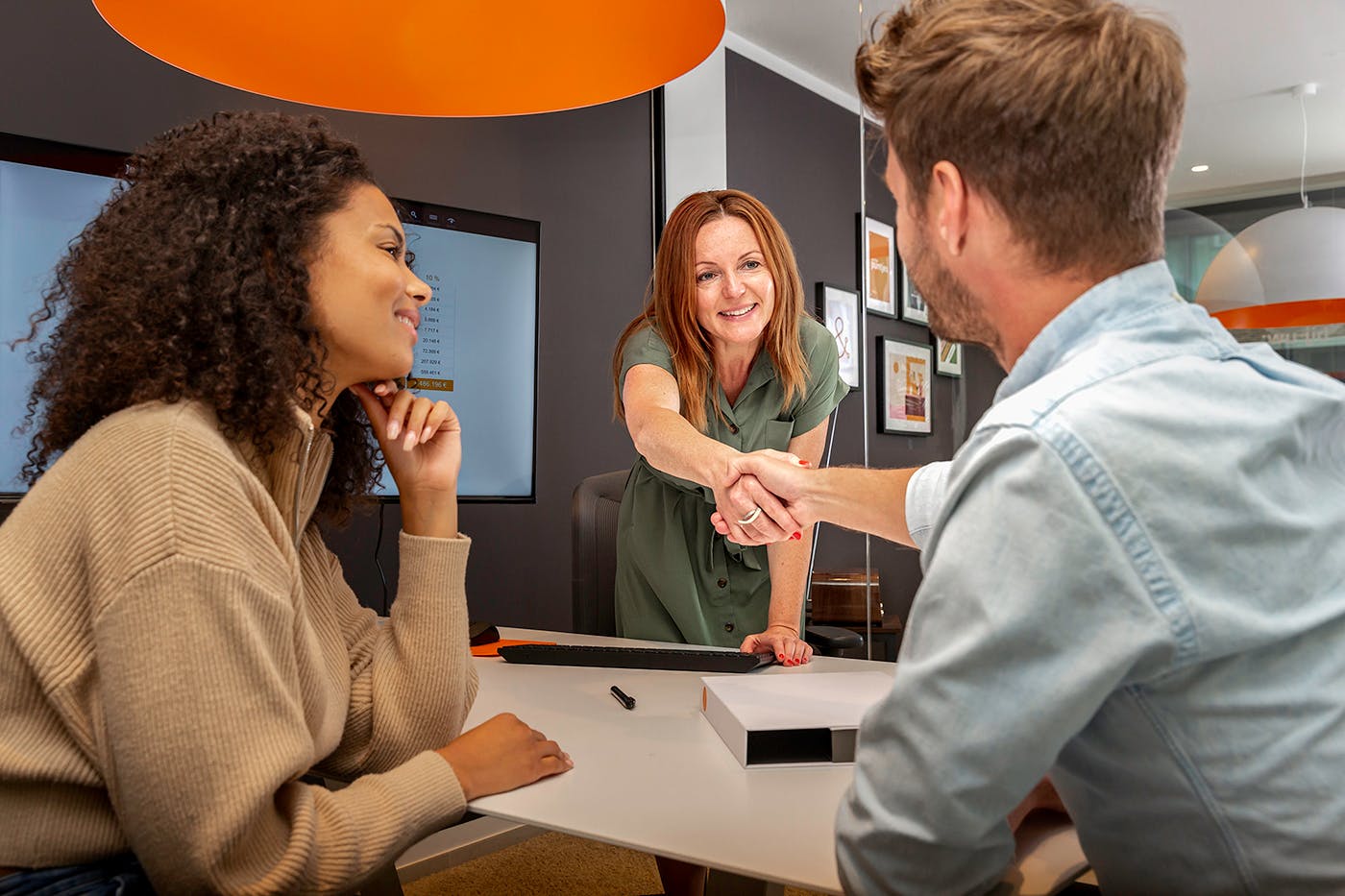 Our clients appreciate our personal approach
Tonny from Immotheker Hasselt Kempische Steenweg, has guided us in a very professional way. We are very thankful and happy with all the provided services.
ma. 17 juli 2023
Zeinab Daouhany

,
Wij zijn zeer tevreden over Immotheker Finotheker Hasselt! In het bijzonder over Tonny die ons dossier professioneel opvolgt en ons met veel geduld en in alle duidelijkheid doorheen het proces van het
Show more
ma. 17 juli 2023
Yannick Bovy

,
Vriendelijke ontvangst en duidelijke uitleg.
di. 13 september 2022
Irène

,
Professionele benadering en uitleg in "klare taal" voor leken als wij...
di. 13 september 2022
Freddy

,
Goed geholpen! Veel informatie gekregen
vr. 09 september 2022
Roland

,
Fantastisch geholpen geweest en volledig vrijblijvend. Bedankt!
vr. 08 juli 2022
marnix meuwissen

,
Vriendelijk en gedreven om de best mogelijke oplossing te zoeken op maat van de klant
za. 05 februari 2022
Ines

,
Zeer goed ontvangen door Tonny Awouters en een zeer duidelijke uitleg gekregen.
ma. 24 januari 2022
Gunter

,
Zeer goed geholpen, veel nuttige informatie gekregen.
do. 23 december 2021
Jeroen

,
Beste, Ik ben bij Tonny Awouters geweest voor bespreking van Woon project , Ik ben heel tevrede met zijn uitleg , hij was heel vriendelijk en gaf me de beste advies waarvoor wil ik him bedanken . Top
Show more
di. 09 februari 2021
Bafel

,
Een zeer goede uitleg, en een persoon die zeer goed op de hoogte was!
Duidelijke informatie, zeer behulpzaam en goede service
do. 06 februari 2020
Ruben

,