Heist-op-den-Berg
(2220)
Theophiel De Biestraat 18 bus 1
015 55 25 89
Curious about all your options?
Explore the best solution for your situation together with our team.
Paul Van de CruysFinancieel expert
Daniël Van HoutvenFinancieel expert
Enterprise numbers: 0735.970.276 | 0889.189.003
Legal names: d'Anconia | Danpe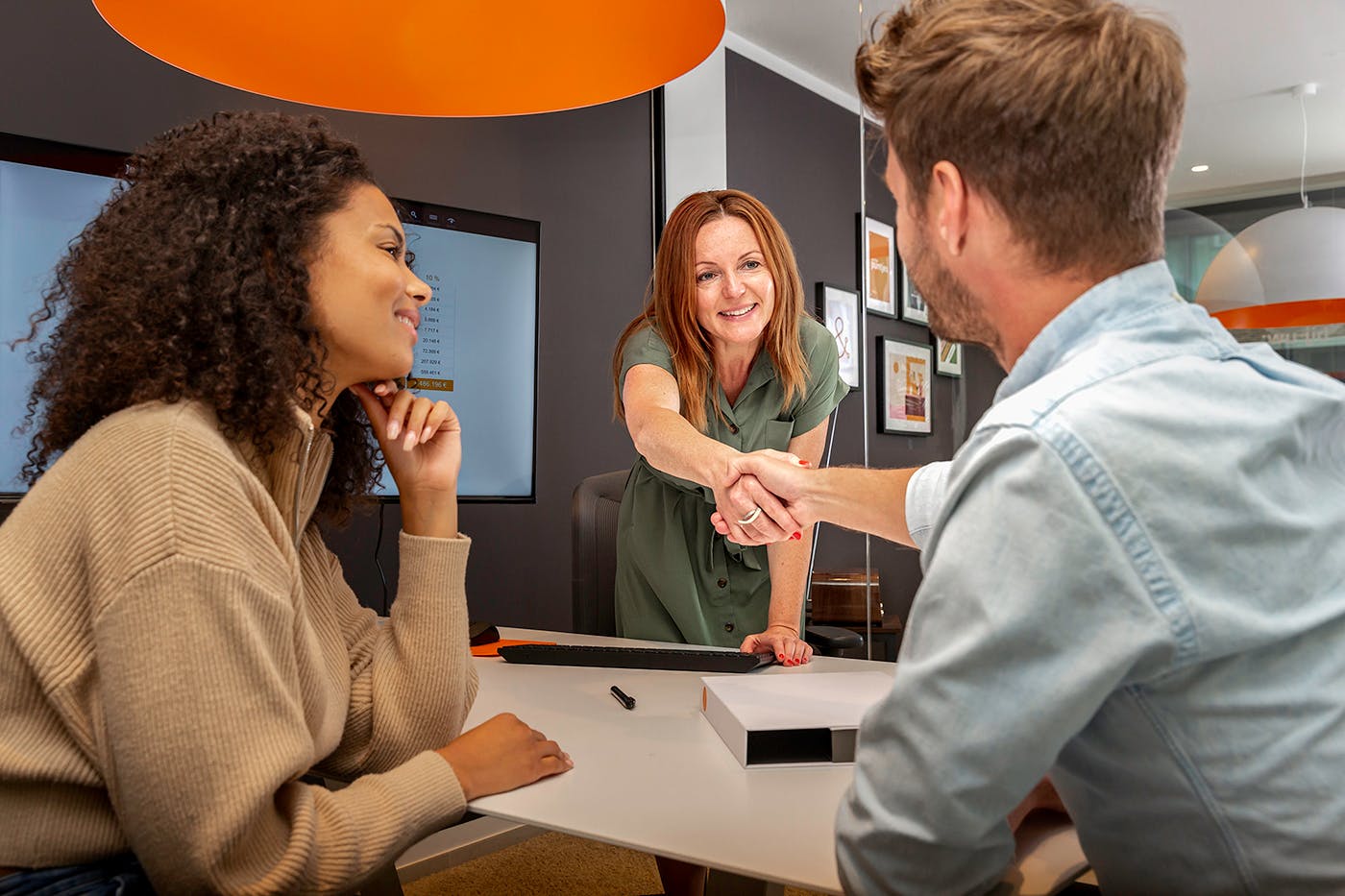 Our clients appreciate our personal approach
Heel interessante uitleg. Heel vriendelijk onthaald
vr. 10 maart 2023
Chantal VL

,
Zeer duidelijke informatie gekregen betreffende woonkrediet
di. 06 december 2022
caroline Jacobs

,
Zeer vriendelijk adviseur. Hele duidelijke uitleg
Vriendelijke en duidelijke uitleg gekregen.
We are pleased that you have clarified many aspects of us.
vr. 22 maart 2019
Cristian-Corneliu

,
We hadden een afspraak in het kantoor van Heist-op-den-Berg en we zijn heel goed verder geholpen. Het was een aangenaam gesprek! :-)
di. 28 november 2017
Newt

,
Een echte aanrader, ferfecte en snelle opvolging van uw dossier. Supper gemotiveerde dossier beheerder.
wo. 08 november 2017
Patrick

,
De dame van het kantoor Heist Op Den Berg heeft ons fantastisch geïnformeerd. Perfecte uitleg, informatie en ook ruim voldoende tijd. Vriendelijkheid en meelevendheid waren top.
Duidelijke info, vriendelijk
Het extra computerscherm werkte niet, maar zelfs zonder de visuele ondersteuning heeft Paul alles erg helder kunnen uitleggen.
Ondanks het slechte nieuws, toch goede info gekregen
Wij waren zeer tevreden ivm de aanpak, uitleg en snelheid van handelen in ons dossier bij Immotheker-Finotheker Heist o/d Berg. Bedankt om mede onze droom voor een eigen huisje te kunnen kopen waar te
Show more