Herentals
(2200)
Fraikinstraat 23
014 74 51 70
Curious about all your options?
Explore the best solution for your situation together with Paul.
Enterprise number: 0735.970.276
Legal name: d'Anconia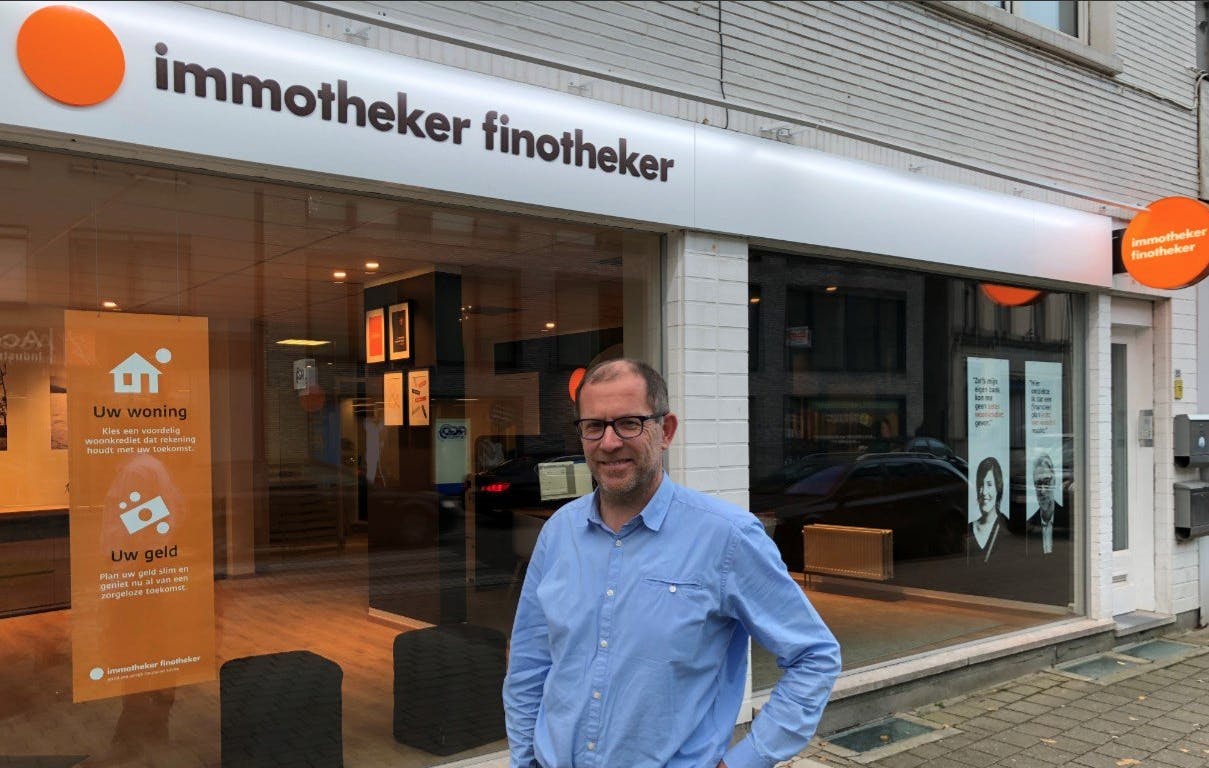 Our clients appreciate our personal approach
Heldere en nuttige informatie gekregen; top service 👍🏻
vr. 03 februari 2023
Greet Bloemen

,
Super ervaring met eerlijk advies.
di. 24 januari 2023
Nick Van den Nieuwenhof

,
Duidelijke uitleg gekregen Immotheker denkt mee Neemt de nodige tijd die nodig is
wo. 23 november 2022
Luc Van Herck

,
They are for sure a good guide and help,they know everything there is to know when you want to buy a house and they work with a lot of banks. In my opinion is worth a visit.
vr. 10 juni 2022
im2badni vlogs

,
Paul is een vakman die je bij de aankoop van een woning begeleidt van A tot Z. Een extra pluspunt is dat hij zeer bereikbaar is, waardoor alles snel kan worden opgevolgd en vragen ook snel worden bean
Show more
vr. 25 maart 2022
Jadzia Talboom

,
Zeer hartelijk ontvangen in een mooie propere zaak. Het personeel was zeer goed op de hoogte van alle huidige wetten en hebben geluisterd naar mijn voorkeuren en waar ik mij comfortabel bij voel. Zeke
Show more
do. 28 oktober 2021
Gudenov Gudenov

,
De persoon in kwestie heeft ons goed verder geholpen nu moeten we nadenken wat we doen bedankt hiervoor
wo. 06 oktober 2021
Volkan

,
Paul maakt ruim de tijd voor je vrij en zorgt ervoor dat je pas naar buiten gaat wanneer al je vragen zijn beantwoord.
di. 13 april 2021
Maarten

,
Goede uitleg en goed gevoel
U hebt me goed geholpen. Nu hopen dat alles op tijd geregeld is Ik had de hoop bijna opgegeven,maar nu heb ik terug goede hoop dat het in orde komt.
di. 09 maart 2021
Patricia

,
Duidelijke, heldere uitleg in een gemoedelijke sfeer.
za. 27 februari 2021
Michai

,
Alles rustig en uitgebreid uitgelegd met een goed overzicht op het scherm