Kortrijk
(8500)
L. Robbeplein 5A
056 32 55 11
Curious about all your options?
Explore the best solution for your situation together with Nancy.
Enterprise number: 0754.904.676
Legal name: Lonneville Nancy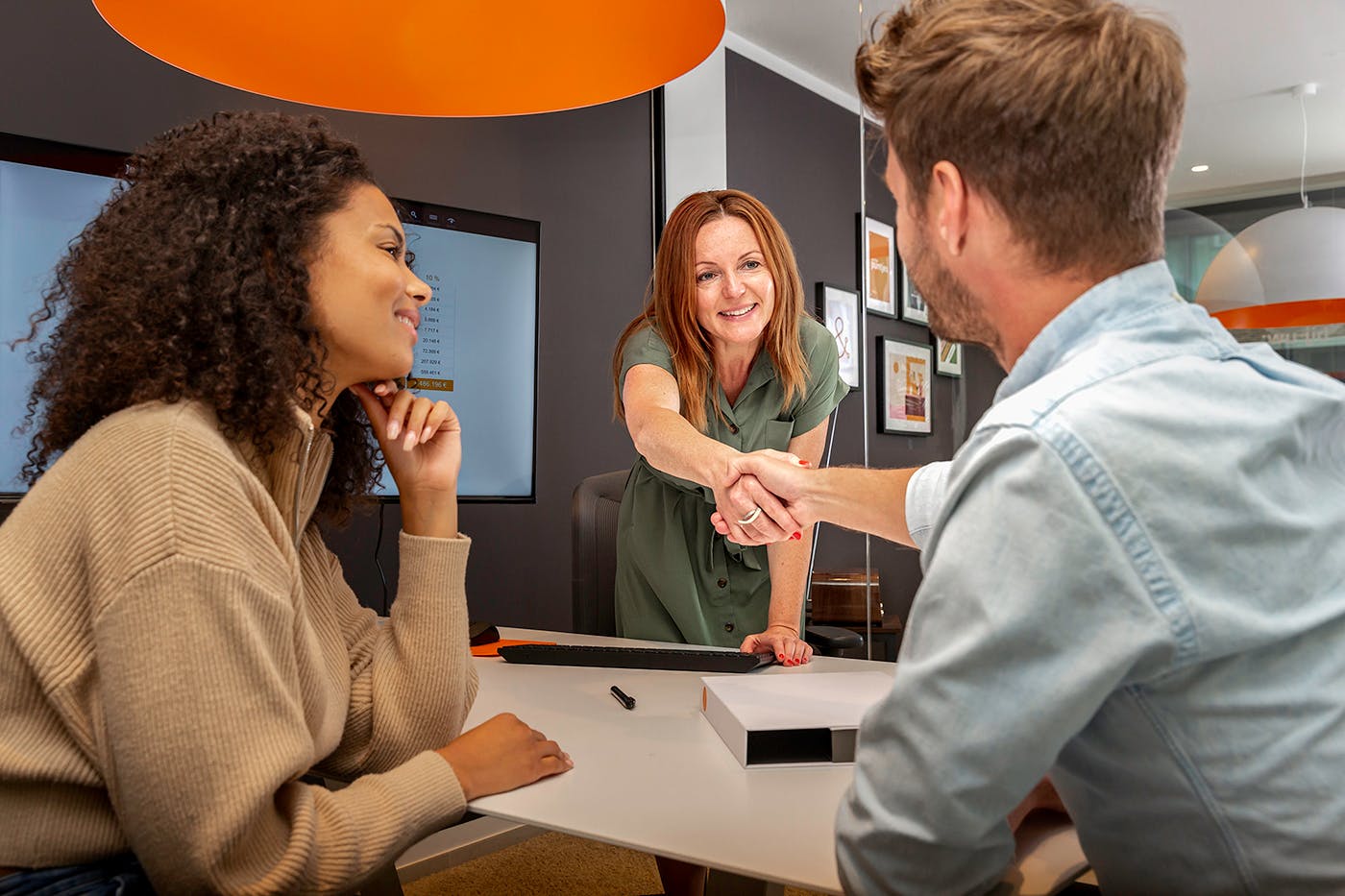 Our clients appreciate our personal approach
Zeer tevreden met de info die wij gekregen hebben.Nancy neemt de tijd om alles uit te leggen. We hadden een goed gevoel bij Nancy en zijn ook met een super gevoel buiten gestapt. Je ziet en voelt dat
Show more
wo. 15 november 2023
justine dewaegenaere

,
Onlangs een afspraak gehad met Nancy bij Immotheker Finotheker. Ze heeft me uitgebreid advies gegeven over mijn huidige situatie waar ik een nieuwe woning wil aankopen. Volledig objectief en niets was
Show more
di. 19 september 2023
Thomas Demeulenaere

,
Heel vriendelijk en nam ruim de tijd voor persoonlijk gesprek en onze vragen
di. 18 juli 2023
Louna Labie

,
Zeer vriendelijk persoon en heel behulpzaam
za. 08 juli 2023
Angélique Flament

,
Heel informatief en erg uitgebreid gesprek en niet enkel over een hypotheek, maar ook andere geldzaken.
do. 06 juli 2023
Belgian Trickers

,
I had some questions about buying a property in Belgium and had scheduled an appointment with them. My experience was really wonderful, we talked about a lot of topics related to buying a property and
Show more
do. 06 juli 2023
Ramandeep Singh

,
Zeer vriendelijk Zeer behulpzaam Luisterend oor
vr. 09 juni 2023
mathil rosseel

,
Nancy spreekt klare taal en kent haar vak!
do. 27 april 2023
donna dupas

,
Heel professionele en enthousiaste ontvangst en uitleg
vr. 21 april 2023
Maarten Depaemelaere

,
Heel duidelijke en vlotte uitleg. Alles werd tot in de details bekeken en uitgeklaard
wo. 05 april 2023
Lucas Derveaux

,
Super advies gehad en totaal vrijblijvend. Zeker aan te raden voor wie een krediet en of verzekering nodig heeft!
wo. 01 maart 2023
Miarka Van Rysselberghe

,
Ben daar vrijdag geweest en had een zeer goed gesprek met Nancy , een vrouw met het hart op de juiste plaats , ze heeft me toch serieus gerustgesteld , ik kan haar alleen maar ten volle aanraden
di. 21 februari 2023
Caroline Glorieux

,