Leuven
(3000)
Herestraat 9/0002
Fam. Vanden Plas

016/24.14.00
Fam. Baert

016/31.41.00
Curious about all your options?
Explore the best solution for your situation together with our team.
Enterprise numbers: 0442.720.965 | 0446.728.055
Legal names: B.V.S. | De Immotheker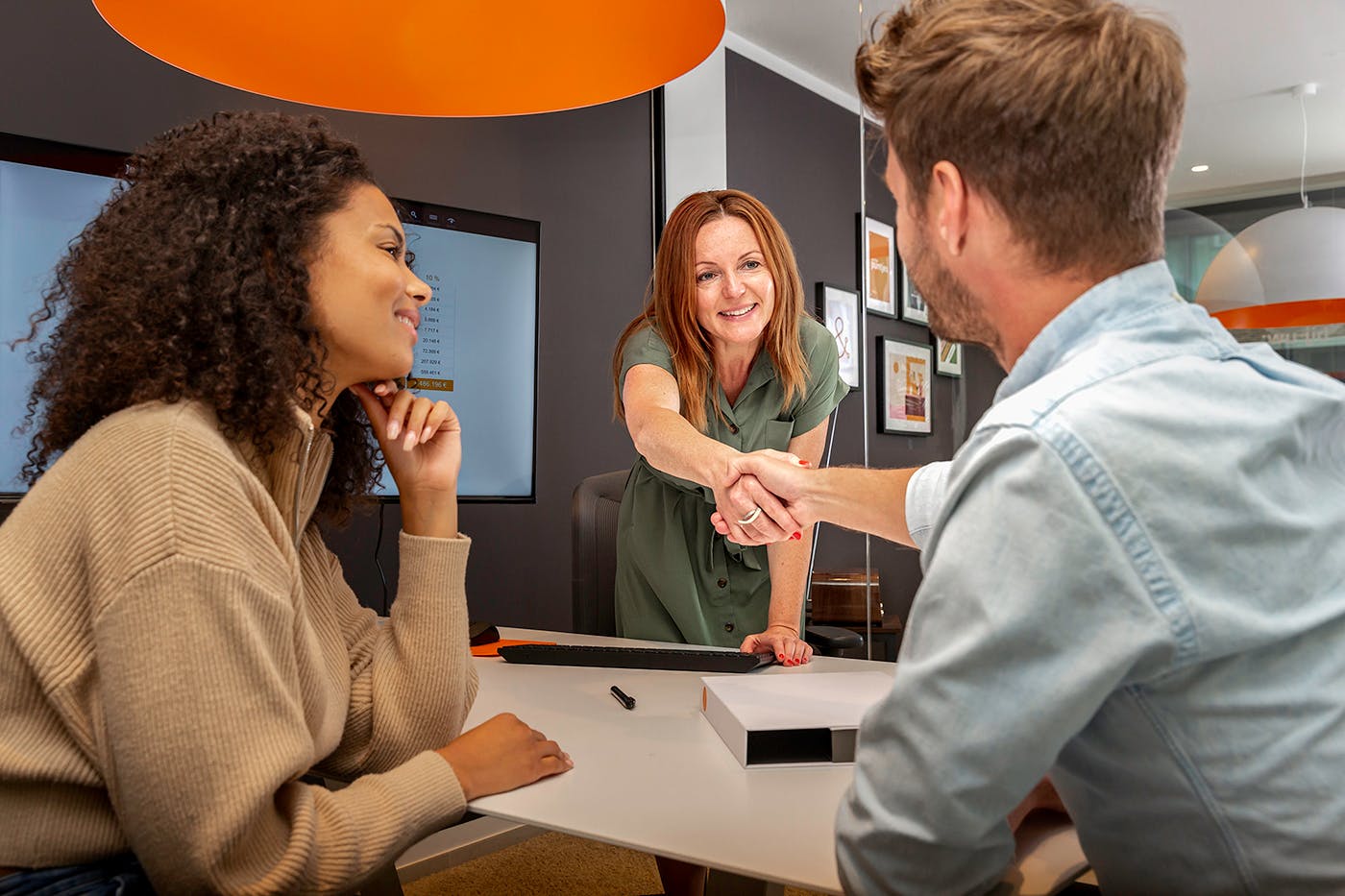 Our clients appreciate our personal approach
Duidelijke uitleg van mijn opties met alle voor- en nadelen
di. 07 november 2023
Kris Vloeberghs

,
Duidelijke eerlijke vrijblijvende informatie
wo. 18 oktober 2023
Hans Van der Mosen

,
Voor al onze projecten werden we steeds op een persoonlijke, vriendelijke en zeer professionele manier verder geholpen
di. 12 september 2023
astrid costermans

,
Degelijk en volledig advies, eenvoudig uitgelegd. Je krijgt het voordeligste krediet van de huidige markt. Of het nu uw woonkrediet betreft of overbruggingskrediet of brandverzekering, ... Wij zijn te
Show more
di. 12 september 2023
Pieter Sermeus

,
Very professional and friendly service.
vr. 14 juli 2023
Shaun Vermeulen

,
Zeer vriendelijk en behulpzaam met het zoeken naar de beste oplossing voor ons.
ma. 03 juli 2023
Lara Bassi

,
Bedankt Jana voor de duidelijke uitleg!
di. 06 juni 2023
CharlotteVA1

,
Zeer vriendelijk en informatief kennismakend gesprek mogen ervaren. Er werd in detail naar mijn situatie gekeken en al mijn vragen werden uitgebreid beantwoord. Blij dat ik hier een afspraak heb gemaa
Show more
wo. 24 mei 2023
David Sverdlov

,
Correcte, informatieve en meedenkende meeting! Een echte aandrader.
wo. 17 mei 2023
An Andries

,
Zeer professioneel en vriendelijk. Ik heb deskundige informatie en advies gekregen voor een ingewikkelde situatie.
di. 04 april 2023
Nadya Markovska

,
Ik ben zeer goed geholpen door zeer vriendelijke en behulpzame mensen. Ze waren eerlijk en volledig in hun advies, dan weet je ook meteen waar je staat.
do. 30 maart 2023
Sinem Cakir

,
I had a great experience with Philip. He took the time to give us all the information needed. He was very explanatory and really helped us understand different scenarios and possibilities.
di. 28 maart 2023
Constance K

,