Lier
(2500)
Schapekoppenstraat 14/1
03 488 75 23
03 666 00 59
Curious about all your options?
Explore the best solution for your situation together with Daniël.
Enterprise number: 0889.189.003
Legal name: DANPE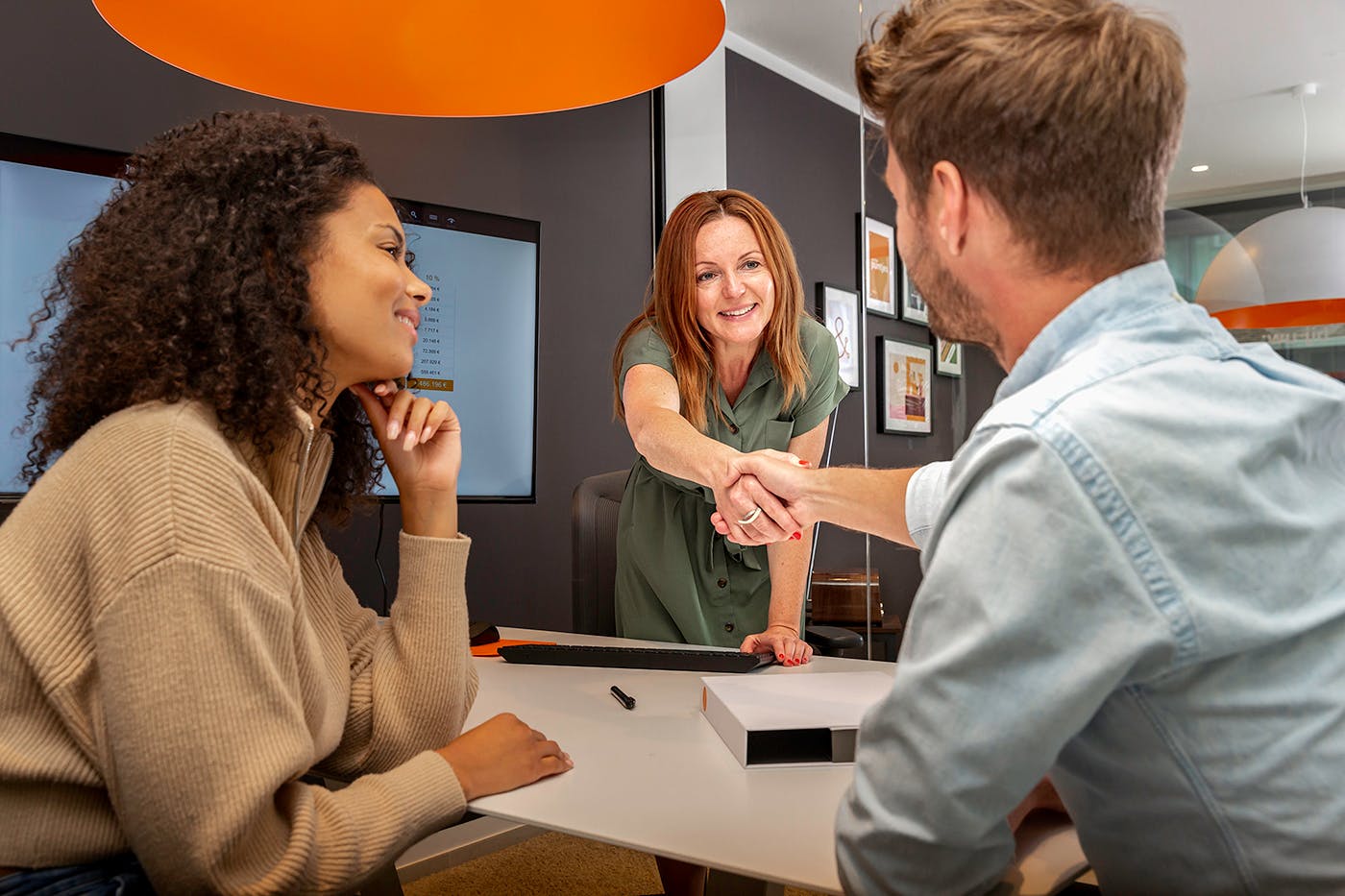 Our clients appreciate our personal approach
Overzichtelijk, geduldig, realistisch en concreet voorstel, op een toegankelijke manier gebracht.
wo. 22 november 2023
Erik Janssen

,
Alles wordt duidelijk uitgelegd, wij gingen met een heel goed gevoel naar buiten en direct werk gemaakt van de info die we hadden gekregen.
wo. 25 oktober 2023
Stephanie Tielemans

,
Everything was clear , detailed and well explained. Sincerely appreciated that the meeting was in English!
vr. 22 september 2023
Monica

,
Makkelijk een afspraak geregeld. Duidelijk uiteenzetting over wat er allemaal komt kijken bij de aankoop van een eigen woonst. Duidelijk en klare uitleg.
di. 29 augustus 2023
Patrik Liekens

,
Zeer vriendelijke ontvangst en glasheldere uitleg gekregen waarmee we verder kunnen in de zoektocht naar een woning.
wo. 16 augustus 2023
Laura Andy Ryckbosch Verbruggen

,
Ik ben door Daniel Van Houtven zeer goed geholpen. Bedankt alvast
wo. 02 augustus 2023
Jan Sinnesael

,
Ik kreeg een heldere uitleg met veel nuttige informatie en goed advies. Er werd de tijd genomen om te antwoorden op al mijn vragen. Heel erg vriendelijke man.
wo. 26 juli 2023
Heleen Conaerts

,
do. 20 juli 2023
Senen Aganovic

,
Denis is great. The discussion, support and follow up is supereb. You can't expect better than this.
do. 01 juni 2023
Shmuel Lagziel

,
Zéér fijne ervaring en duidelijke uitleg gekregen.
vr. 26 mei 2023
Caroline Nuyens

,
Zeer vriendelijke en vooral duidelijke uitleg .
wo. 10 mei 2023
Frank Lathouwers

,
Vriendelijke service en duidelijke uitleg!
di. 09 mei 2023
Wannes Braeckmans

,