Mechelen
(2800)
Van Benedenlaan 14-16
015 20 00 02
Curious about all your options?
Explore the best solution for your situation together with An.
Enterprise number: 0894.058.797
Legal name: DE WINNE ANJAN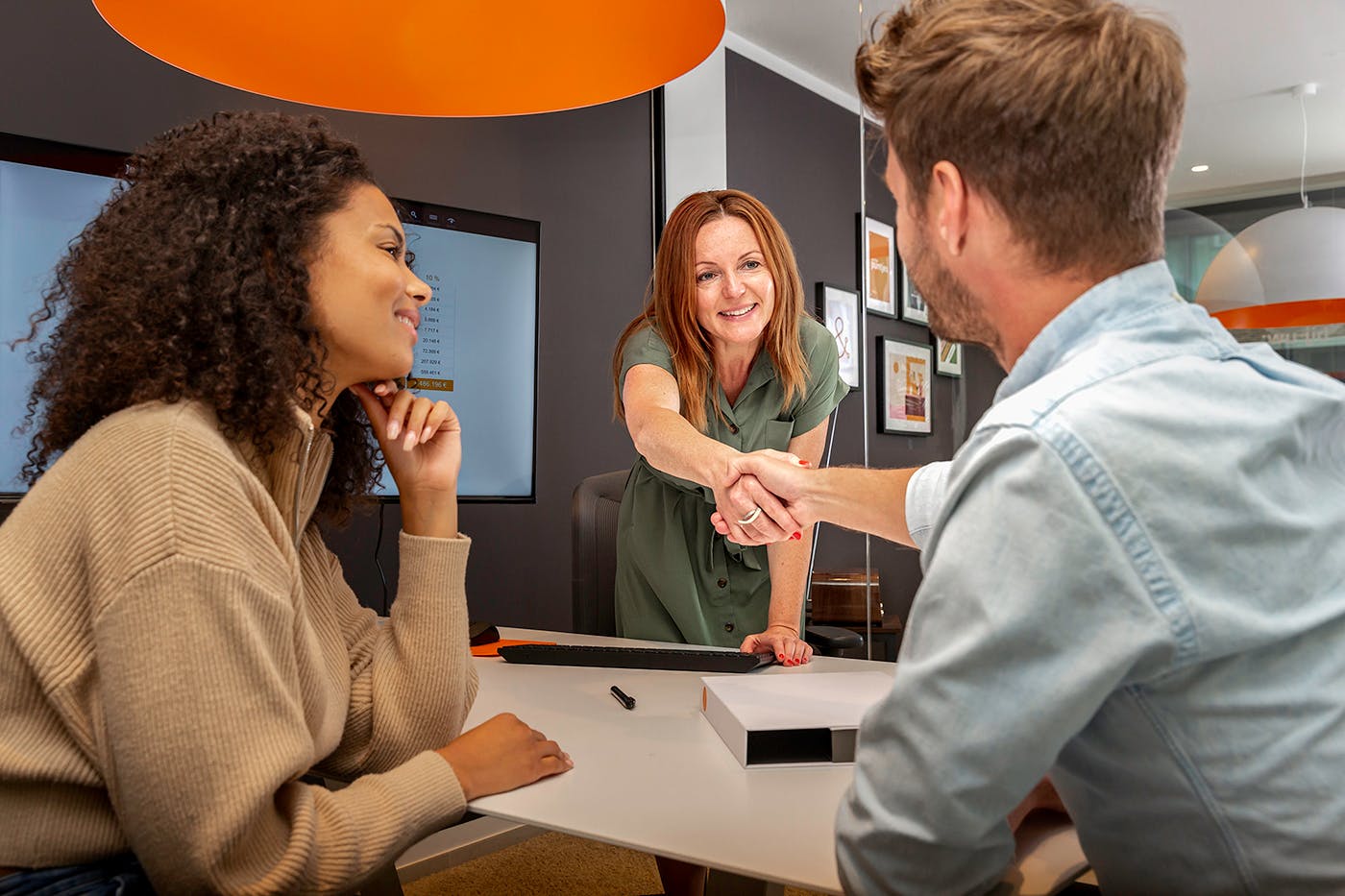 Our clients appreciate our personal approach
Duidelijk, eerlijk advies.
ma. 16 oktober 2023
Vincent Weymans

,
Heel vriendelijke ontvangst, duidelijke uitleg en antwoord op al mijn vragen. Hartelijk bedankt
ma. 02 oktober 2023
Linda Bongiovanni

,
di. 29 augustus 2023
Bert Brabants

,
Zeer vriendelijke dame, die alles super goed uitlegt.
wo. 17 mei 2023
Natascha Verschaeren

,
Ik ben inmiddels voor de 3de keer op zoek naar een huis en ook de 3de keer dat ik bij de Immotheker langs ga. Opnieuw heb ik enkele verrassende, nieuwe inzichten gekregen waardoor ik een betere, slim
Show more
wo. 22 februari 2023
Alex Bastiaens

,
Heel behulpzaam en goede kennis van zaken. Aangenaam gesprek gehad.
ma. 21 november 2022
Franklin Tates

,
Zeer aangename ontvangst. We voelden ons erg welkom. Veel informatie gekregen.
vr. 16 september 2022
Birgitte Vanvlasselaer

,
Vriendelijk ontvangst, duidelijke en verstaanbare informatie.
vr. 05 augustus 2022
Lise

,
Zeer gedetailleerde, behulpzame en eerlijke/realistische uitleg.
Zeer vriendelijke dame, super intelligent. Enorm veel goede raad gekregen.
wo. 02 februari 2022
Philip De Maeyer

,
Ann heeft ons aan het denken gezet door bepaalde vragen en opmerkingen die ze maakte tijdens het gesprek. Hierdoor hopen we betere keuzes te maken die echt op ons van toepassing zijn bij het afsluite
Show more
wo. 02 februari 2022
Sandra

,
Accurate info, Supper vriendelijk en bezielde medewerker. Echt top.
vr. 14 januari 2022
Tom Suykens

,