Mortsel
(2640)
Floralaan 85
03 844 88 50
Curious about all your options?
Explore the best solution for your situation together with our team.
Enterprise numbers: 0831.306.529 | 0836.382.894
Legal names: Hilde Slock | Tom Buytaert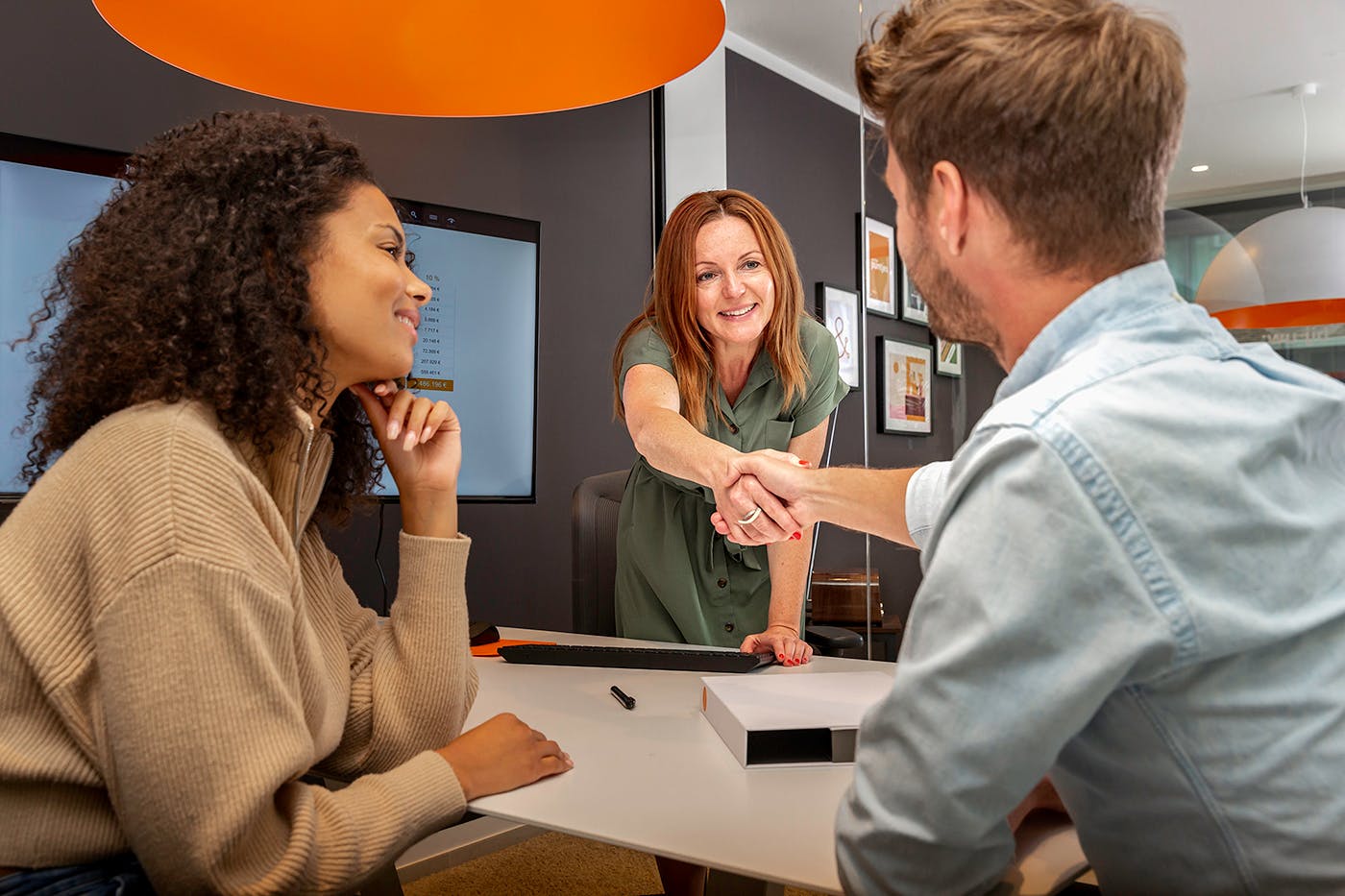 Our clients appreciate our personal approach
Zeer klantgerichte aanpak. Duidelijke en heldere informatie. Aanrader voor startende kopers.
di. 05 september 2023
Damon Baesen

,
Zeer tevreden, duidelijke informatie voor eerste afspraak, wij komen nog terug.
do. 31 augustus 2023
Maaike Meulemans

,
Volledig geïnformeerd na een bezoek aan Immotheker Finotheker.
ma. 21 augustus 2023
Inge Van Tichelt

,
aangename ontvangst in het kantoor te Mortsel - zeer duidelijke en to the point uitleg gekregen van Tom
vr. 14 juli 2023
Fiona Saey

,
Enorm duidelijke uitleg van een zeer vriendelijke adviseur! Nu heb ik een duidelijke kijk op wat kan en wat niet.
do. 13 april 2023
Larissa Marien

,
Zeer duidelijke, eerlijke en goede uitleg.
vr. 10 februari 2023
Robin Stas

,
vr. 10 februari 2023
Greet Melsen

,
Meteen kunnen verder geholpen worden, door een fijne medewerker. ook meteen antwoord, gekregen op een concrete vraag. waarvoor dank!
ma. 16 januari 2023
Nadi Nisa

,
Immotheker Finotheker biedt een super dienst aan. Ik had zo veel nuttig advies ontvangen helemaal voor gratis! Beste Bank, beste Verzekering voor de lening. Als je denkt om een woning te kopen maak ze
Show more
ma. 09 januari 2023
Martial Faure

,
Overlopen alles zeer correct en volledig. Top service!!!
di. 06 december 2022
Marleen Vanhoof

,
Zeer grondige uitleg gekregen over de verschillende mogelijkheden!
ma. 12 september 2022
Selina Boonen

,
Very good information. Detailed and precise :)
ma. 12 september 2022
yannick doh

,