Overijse
(3090)
J.B. Dekeyserstraat 15
02 688 16 25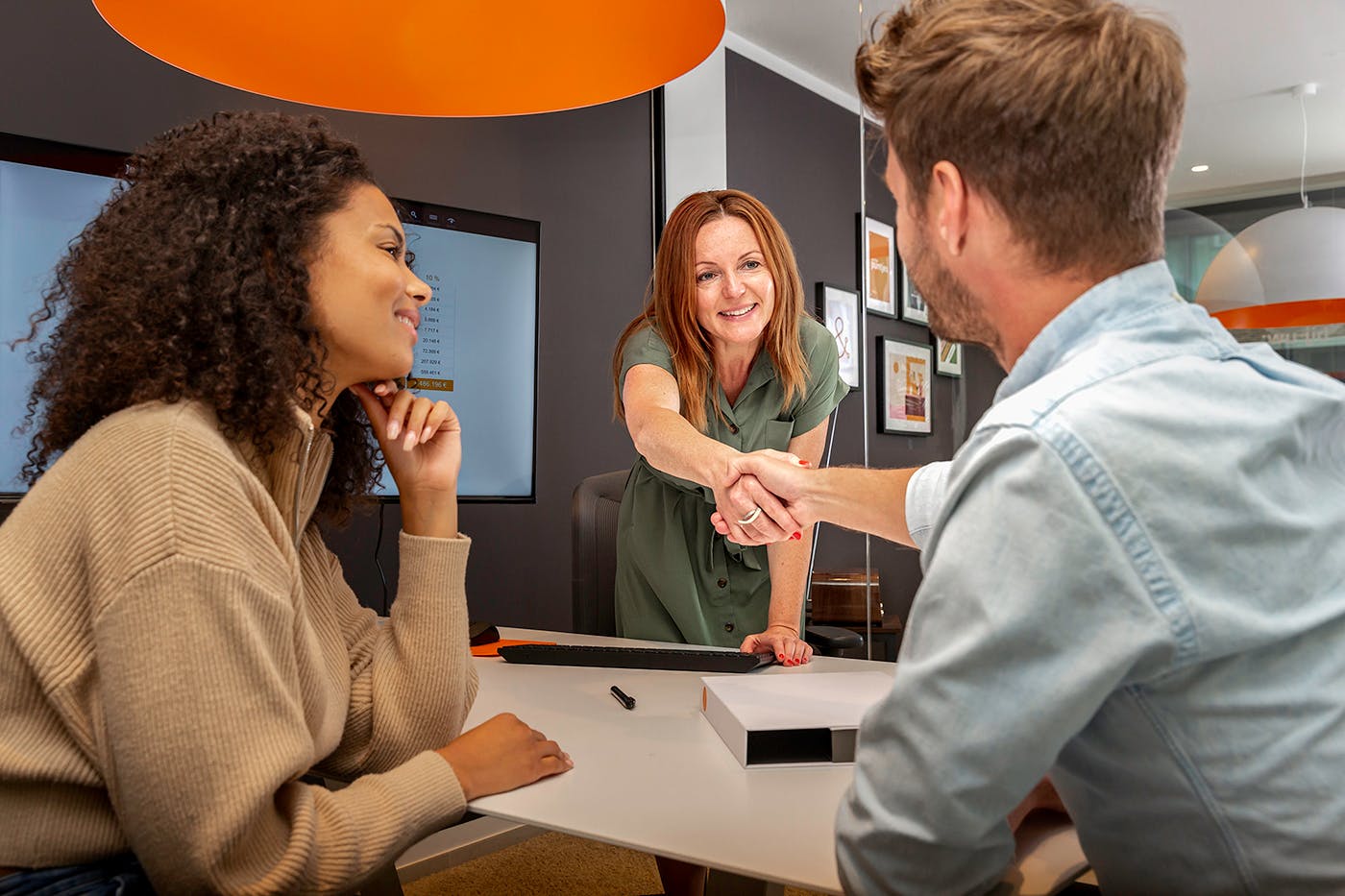 Our clients appreciate our personal approach
The kindness of the operator and the quality of the information provided allowed us to feel comfortable when visiting properties for our buy. Mr. Du Roy de Blicquy assisted very promptly. Definitely a
Show more
wo. 30 augustus 2023
Luca Palmieri

,
I can give 10 starts if I could. All experience with Kathleen was pleasant and reassuring. Being rather new, not knowing about how things work here, and poor in local language couple, we would have pr
Show more
do. 13 juli 2023
Mutsuko Ariyoshi

,
do. 08 juni 2023
Patrick 131

,
Très bien , personnel qualifié, service de haut niveau.
vr. 28 april 2023
Silviya Mihaylova

,
Très bonne attitude et qualité parfaite
vr. 28 april 2023
Savko Genov

,
Very positive experience with Kathleen Nauwelaerts for a purchase and securing the credit. She has really guided me step by step, with patience (so much patience - even answering messages via WhatsAp
Show more
Merci pour tant de conseils avisés, on ressent chez vous une belle écoute, une grande bienveillance.
di. 28 februari 2023
Dorothée de Séjournet

,
Very good staff. She assist you quickly. Thank you
ma. 20 februari 2023
Rodalyn Ambrose

,
Clear explanations and great advice. A real helicopter view of the whole process of buying a house and how best to finance it and arrange personal affairs. The best meeting I have had in years, and I
Show more
vr. 02 september 2022
Stephen

,
Hartelijk gesprek met veel uitleg, simulaties,...
do. 18 augustus 2022
Davinia De Rydt

,
Kathleen staat altijd voor mij klaar! Bij grote en kleine vragen. Zij geeft duidelijke informatie op maat. 10/10!
wo. 17 augustus 2022
Inès

,
aangenaam ontvangen en antwoord op al onze vragen!