Schaarbeek
(1030)
Square Eugène Plasky 92-94 b 17
02 580 20 04
Curious about all your options?
Explore the best solution for your situation together with our team.
Arnaud ParentFinancieel expert
Enterprise number: 0446.641.349
Legal name: Parent Serge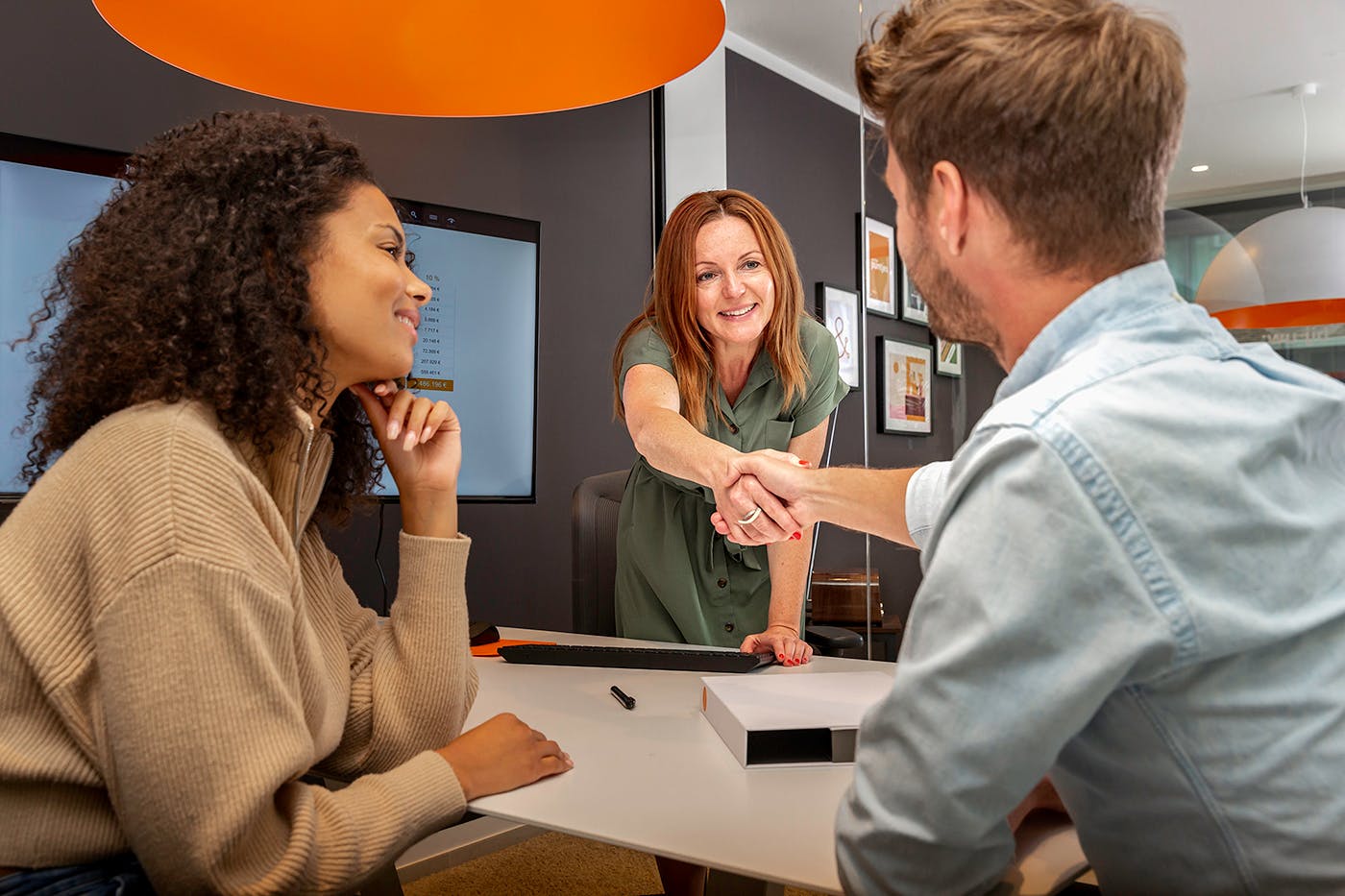 Our clients appreciate our personal approach
Merci M. Parent pour votre dévouement et votre professionnalisme.
wo. 22 november 2023
Gauthier Meyers

,
Super service pour mon premier achat! Je recommande vivement!
wo. 22 november 2023
Sophie Devries

,
Toujours sûre d'avoir de bon conseils et de repartir avec une vrai visibilité sur ma capacité d'emprunt. Arnaud a pris le temps d'explorer avec moi différents scénarios et de m'informer sur les différ
Show more
wo. 27 september 2023
stephanie vandenhole

,
Disponibilité très rapide. Ecoute et conseils adéquats. Ouvert à simuler différentes options.
wo. 24 mei 2023
Elise Dimoyat

,
Très bonne expérience. Écoute active, bonne analyse et une orientation win win!
vr. 07 april 2023
Sonia jimenez alvarez

,
Encore merci pour vos conseils et votre suivi. Je n'hésiterai pas à vous recommander.
vr. 11 februari 2022
gaetan lecocq

,
Service au top! Suivis de dossier crédit et assurance impeccable! Merci à l'équipe!
vr. 11 februari 2022
Aurélien Nicolay

,
vr. 11 februari 2022
Florian Etienne

,
Monsieur Parent a été professionnel, transparent et concis ! Il a répondu à toutes mes questions de manière claire. Je ne manquerais pas de le recontacter si j'en ai d'autres ! Clothilde
do. 03 februari 2022
Clothilde

,
Super professional advice & great customer orientation. Highly recommend Arnaud's services.
vr. 21 januari 2022
Isabell Poppelbaum

,
Merci à vous pour votre temps et vos explications. Cordialement, Florian
di. 21 december 2021
Florian

,
Monsieur Parent à pu répondre à toutes mes questions concernant le crédit hypothécaire. Grâce à son professionnalisme et ses explications claires, je peux avancer plus sereinement.
ma. 20 december 2021
Adrien Leyssens

,