Sint-Kruis
(8310)
Maalse Steenweg 126
050 66 61 97
Curious about all your options?
Explore the best solution for your situation together with Jens.
Enterprise number: 0446.728.055
Legal name: De Immotheker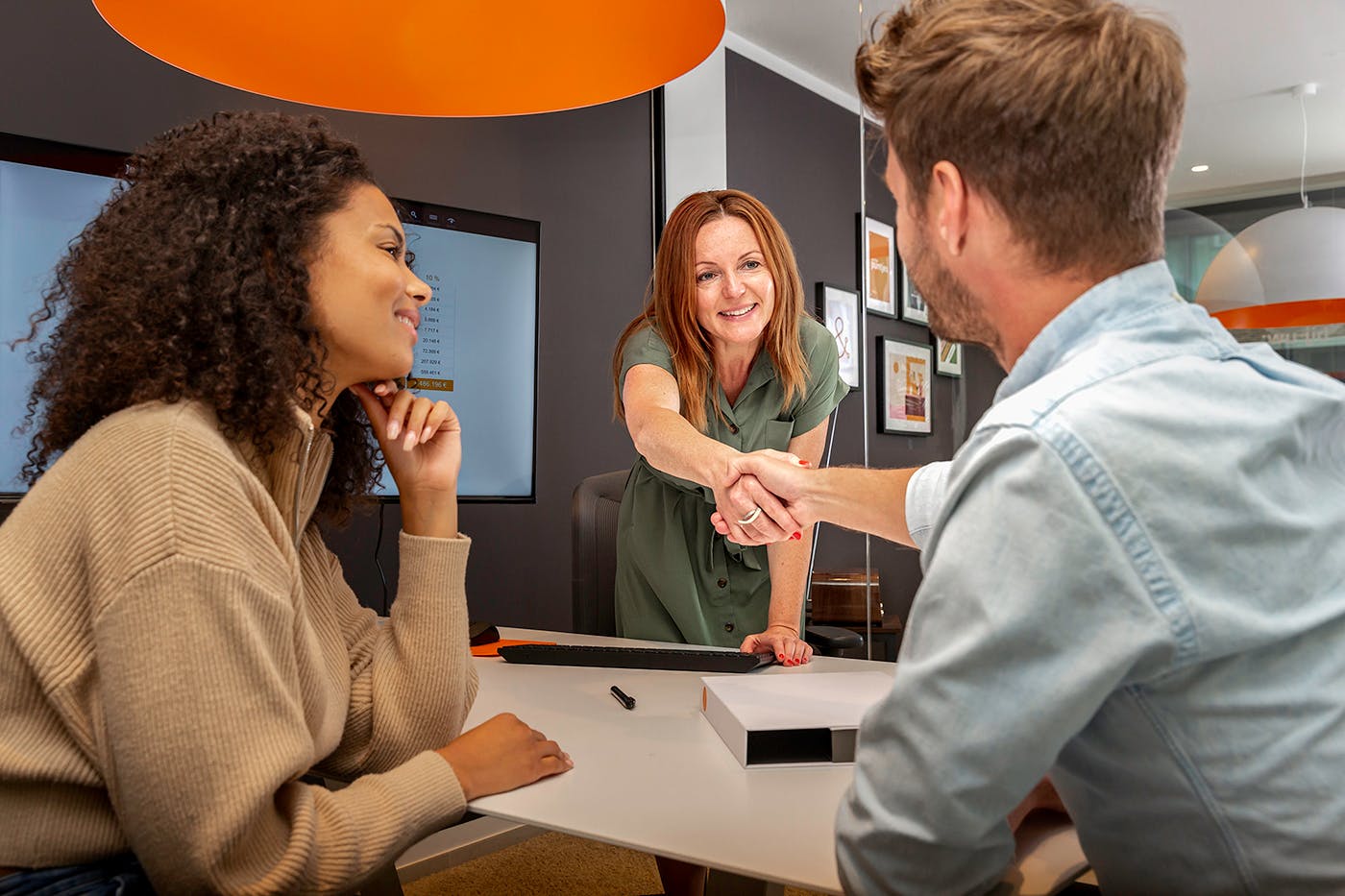 Our clients appreciate our personal approach
Zeer goede uitleg over hypothecaire leningen gekregen bij Jens en Kim. Een absolute aanrader voor iedereen die zijn of haar eerste woning wil kopen en een eerlijk advies wil. Super vlotte service en a
Show more
wo. 09 augustus 2023
sarah bauwens

,
Duidelijke uitleg en professionele aanpak. Zeer tevreden van de informatie die we kregen.
wo. 05 april 2023
Ellen David

,
Heel blij dat dit bestaat! Ik had geen kennis van leningen en verzekeringen, dus zelf een vergelijking van banken gaan maken was onbegonnen werk. Tijdens het 1e bezoek bekeken we wat ik financieel aan
Show more
wo. 11 januari 2023
Roma Cortvriendt

,
Onze verwachtingen werden volledig ingelost.
wo. 04 januari 2023
Sven Biebuyck

,
Bedankt ,ben met een gerust hart en vele goeie info buiten gegaan ,krijg de nodige uitleg op een goeie manier mee bedankt
vr. 04 november 2022
Lieve Peiremans

,
Heldere uitleg. Jens heeft ons goed geholpen en geïnformeerd. Zeker een aanrader!
ma. 17 oktober 2022
Stefanie van Elk

,
Heel deskundige en duidelijke uitleg gekregen
vr. 26 augustus 2022
Yolande

,
Professioneel, eerlijk en duidelijk. Ze nemen ook echt de tijd voor je.
do. 16 juni 2022
Bart Ruckebusch

,
Zeer uitgebreide en duidelijke uitleg gekregen. Ik heb al veel banken bezocht de laatste jaren, maar de helft van wat de immotheker ons vertelde had ik nog nooit gehoord. Hij heeft zowel pro's en cont
Show more
vr. 25 maart 2022
Els Denys

,
Eerlijk en duidelijk advies!
do. 27 januari 2022
Kristl

,