Sint-Lambrechts-Woluwe
(1200)
Place Jean Baptiste Degrooff 6
02 736 81 85
Curious about all your options?
Explore the best solution for your situation together with our team.
Céline UylenbroeckFinancieel expert
Abdelmajid ManseriFinancieel expert
Enterprise numbers: 0793.668.846 | 0811.066.587
Legal names: Uylenbroeck Céline | Manseri Abdel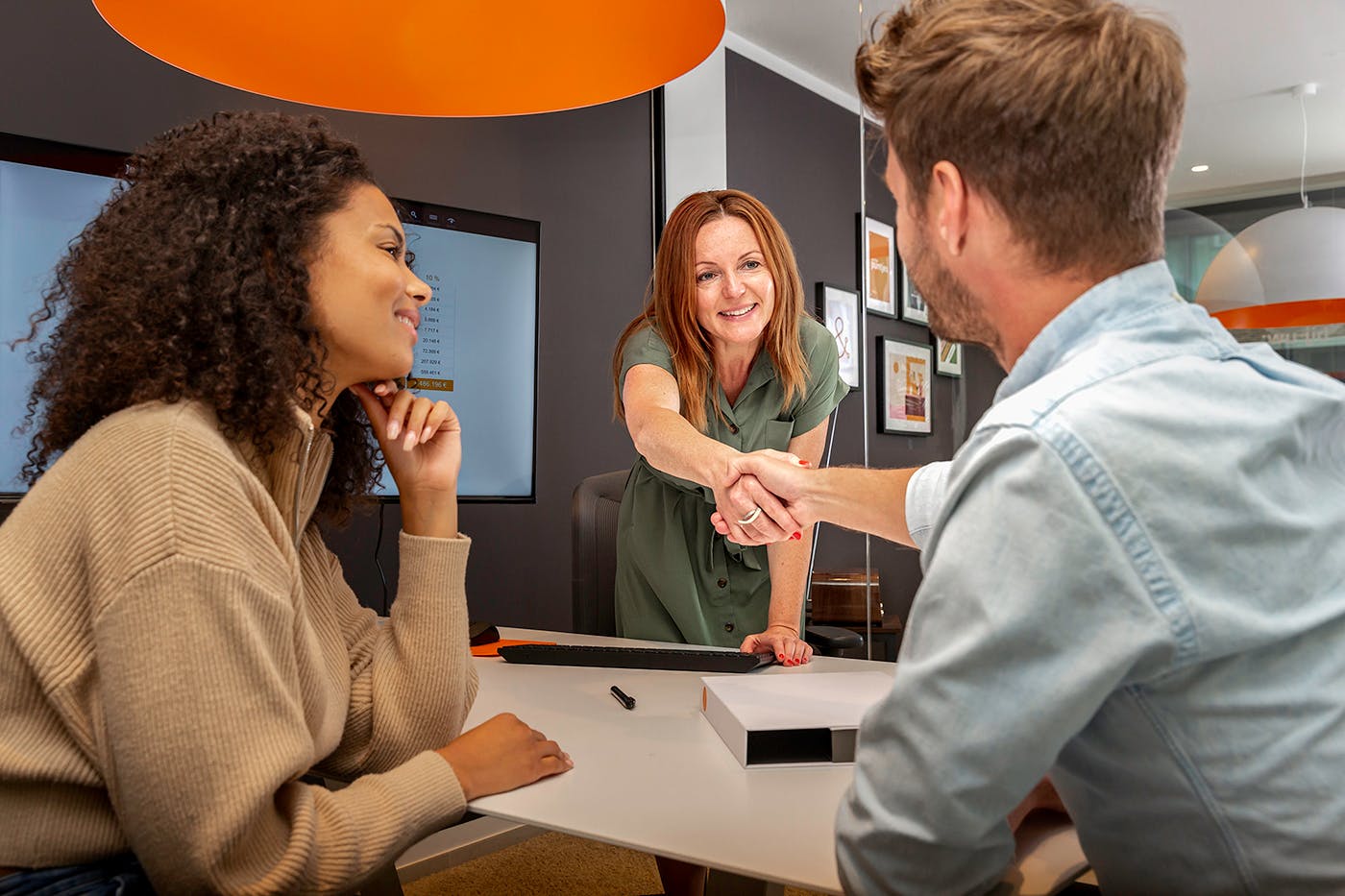 Our clients appreciate our personal approach
Super accueil Enfin des informations compréhensibles, une écoute, des conseils ou avertissements Pas de stress, pas de jugements, juste un grand professionnalisme Merci à vous Abdel
zo. 19 november 2023
Dominique ELECTEUR

,
Nous avons été très bien accueillis et renseignés!
wo. 18 oktober 2023
Gauthier de Thibault

,
Tres bon accueil pour commencer! Les conseils sont super pro et j'ai vraiment eu toutes les informations dont j'avais besoin.
wo. 13 september 2023
Akim Smaili

,
L'accueil, la serviabilité et la qualité des explications étaient tout simplement exceptionnels. Merci beaucoup !
di. 12 september 2023
Catherine Delain

,
It was a very comprehensive and explanatory first visit, we were very pleased with the level of explanations.
wo. 06 september 2023
Ana Fernandes

,
L'attention au client est juste parfaite ! Encore merci des conseils, on reviendra très prochainement.
wo. 28 juni 2023
Carrier Lara

,
Conseils personnalisés et en toute transparence. N'hésitez pas à présenter votre projet, vous aurez un catalogue complet des options possibles.
Not a financial expert only, he act as a Partner in the process! Explaining the steps, analysis risks with us, giving great advices and guidelines. Felt in safe hands.
di. 20 juni 2023
Carla Harfouch

,
Monsieur Abdel est très professionnel, très bon conseiller.
wo. 10 mei 2023
Cassandra Wane Musambi

,
Très bons conseils ! à recommander
Un excellent accueil, des conseils et des informations très claires utiles et pertinentes.
vr. 07 april 2023
Fabrice Cely

,
Celine est une excellente conseillère. Elle s'interesse à la personne. Son écoute donne envie de se surpasser. Je recommande! Merci Celine de m'accompagner dans la réalisation de ce projet! À très vit
Show more
wo. 05 april 2023
Rufine F (Dare_To)

,