Sint-Truiden
(3800)
Stapelstraat 98 bus 001
011 14 66 69
Curious about all your options?
Explore the best solution for your situation together with our team.
Enterprise number: 0753.857.076
Legal name: IMMODAMEN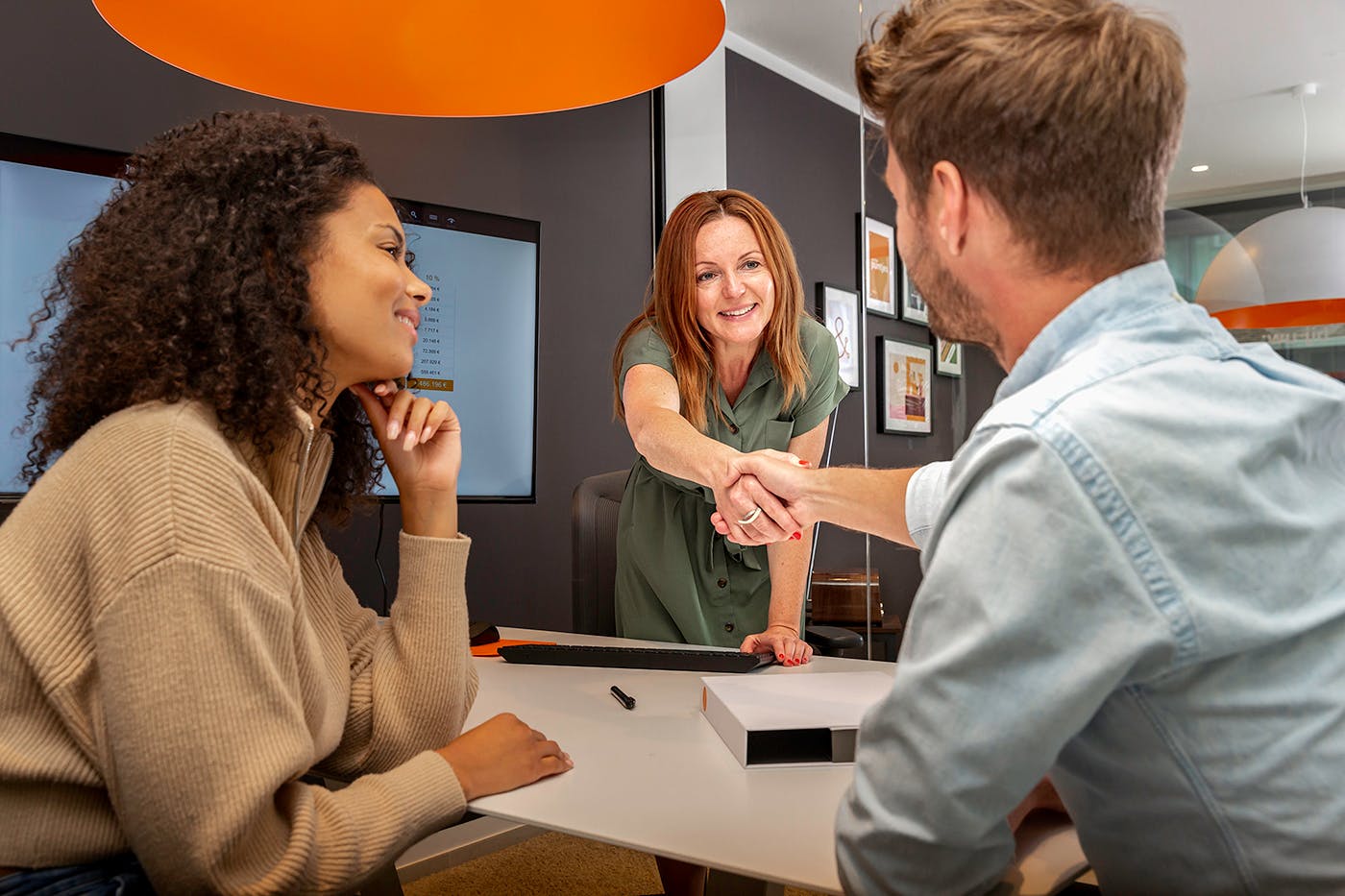 Our clients appreciate our personal approach
open en eerlijke informatie
ma. 17 oktober 2022
Zander Van de Laer

,
di. 09 augustus 2022
Milot

,
Top uitleg, en alle opties goed bekeken, aanrader voor alle jonge koppels met weinig ervaring in de Immo wereld.
di. 01 februari 2022
Jens

,
Klantvriendelijk en heldere uitleg
vr. 13 augustus 2021
Indra

,
Zeer vlotte en uitgebreide uitleg door een enthousiaste medewerker.
Vriendelijk, duidelijk, leuke en knappe man
zo. 10 januari 2021
Kevin

,
Sarah staat altijd klaar om te helpen waar ze kan. Als ik haar bel of mail met een vraag krijg ik altijd snel een antwoord en oplossing. Ze wil het beste voor haar klanten en voegt daad bij woord.
vr. 23 maart 2018
Joyce Willems

,
do. 20 juli 2017
ilse ven

,
U heeft verteld wat ik al wist , maar had gehoopt op iets meer of om toch dat te durven of te helpen van dat ultieme verzoek ook mee helpen bekampen in meezoeken . zodoende dat deze laatste kans alsno
Show more
di. 23 februari 2021
Rudi

,