Ukkel
(1180)
Avenue Brugmann 609
02 218 69 31
Curious about all your options?
Explore the best solution for your situation together with Elisabeth.
Enterprise number: 0666.556.086
Legal name: Bureau Conseil Van den Neste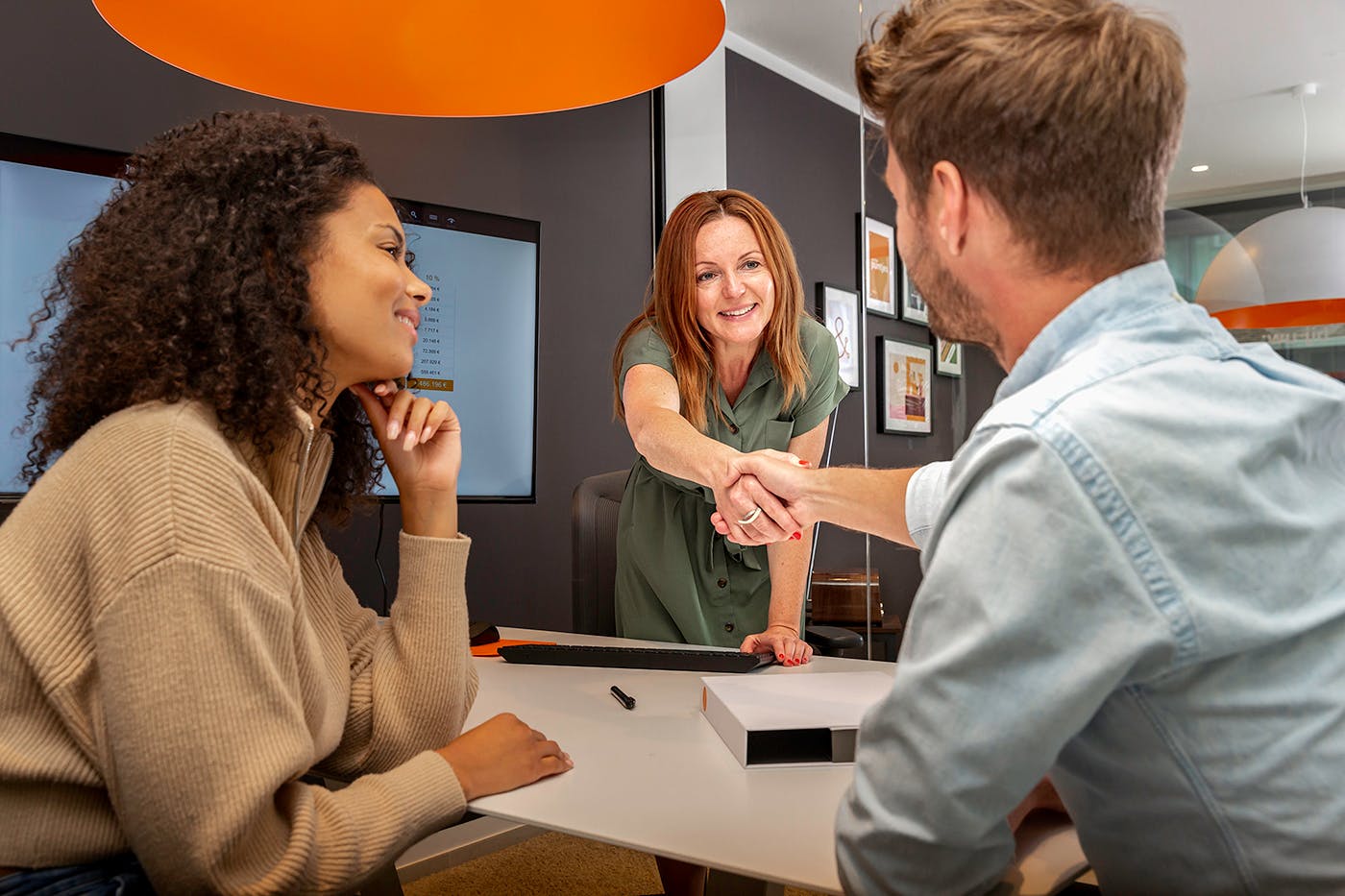 Our clients appreciate our personal approach
We had the best experience with Elizabeth and we can't recommend her enough! We had quite a complicated project, and she made it easy and efficient for us. She secured an excellent rate and worked ext
Show more
za. 09 september 2023
Katherine Levy

,
enfin un courtier a l'écoute de ses clients
vr. 01 september 2023
Gregoire Hambye

,
Une équipe efficace et surtout Madame Élisabeth Van Den Neste le meilleur courtier, Merci pour votre bonne service. Jozdani Akbar 5sur5
ma. 01 mei 2023
Aki Jozdani

,
La dame a pris le temps de tout bien expliquer avec beaucoup de sympathie
Professionnalisme et réponses adaptées à ma demande
La prise en charge du dossier dans sont ensemble est vraiment un plus !
di. 11 februari 2020
Manuel

,
Accueil très agréable et explications très claires et précises!
di. 11 februari 2020
Françoise

,
Personne charmante et très attentionnée. Transparence au rendez-vous. Nous avons vue sur ses écrans pendant toute l'entrevue. Les taux furent aussi très intéressants.
di. 21 januari 2020
Guillaume

,
Une disponibilité, un conseil sur mesure de Madame Van den Neste de l'agence à Uccle. Elle a bien pris le temps de m'expliquer les choses et d'écouter en détails tout ce que j'avais à lui expliquer au
Show more
do. 16 januari 2020
Marie

,
Un tres bon entretien avec beaucoup d'informations et explications.
Le service est indépendant et tourné vers le client. La transparence est très appréciée, ainsi que le faite de ne pas devoir négocier le taux mais avoir immédiatement le taux le plus adapté à notre pr
Show more
Endroit très accueillant avec une personne très aimable qui nous a donné d'excellents conseils par apport à notre demande et situation.
di. 16 april 2019
Michael Selen

,