Waregem
(8790)
Stormestraat 158
056 90 43 11
Curious about all your options?
Explore the best solution for your situation together with Jan.
Enterprise number: 0630.724.088
Legal name: Van Rentergem Jan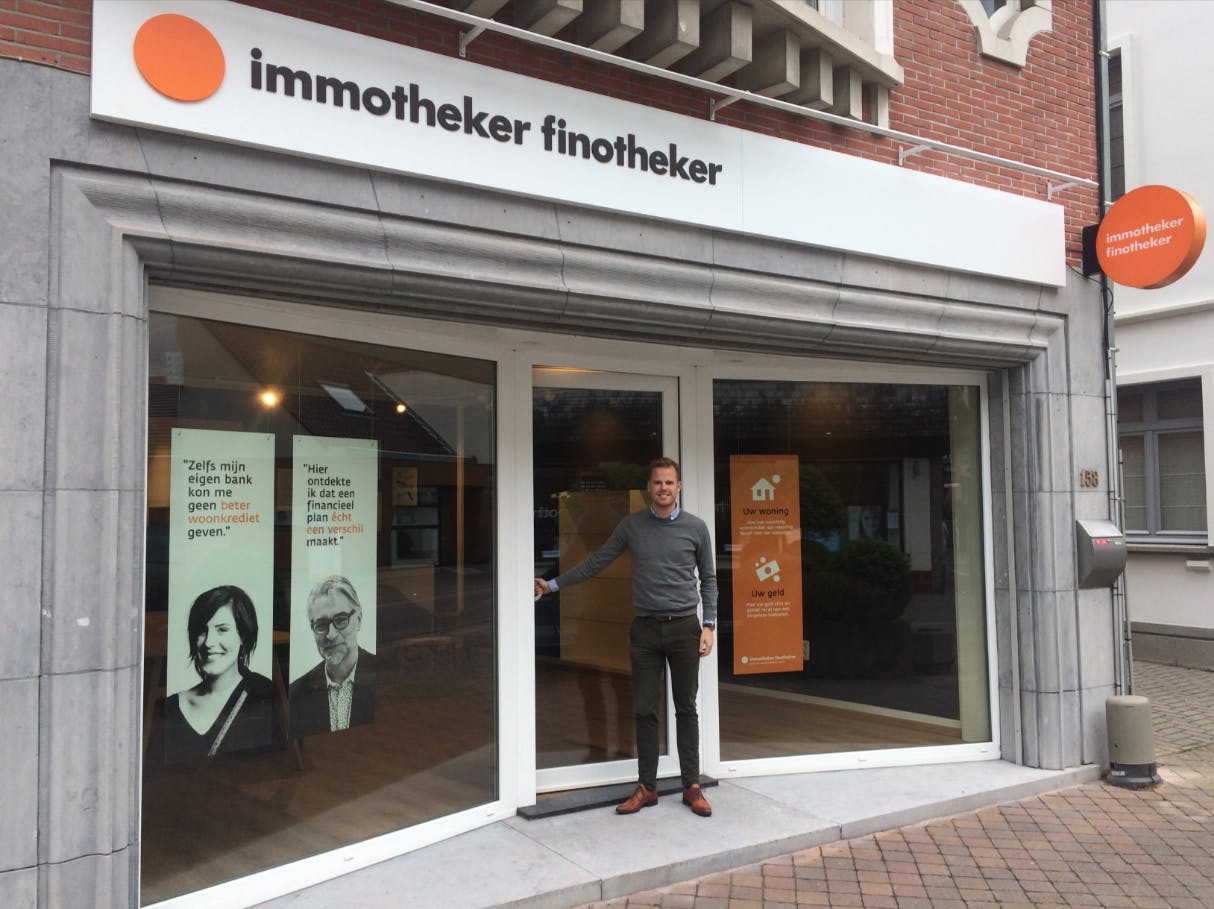 Our clients appreciate our personal approach
wo. 14 december 2022
Tom Delchambre

,
Heel goed geholpen. Duidelijke uitleg ivm het bepalen van ons woonbudget.
di. 22 maart 2022
Marijn Declerck

,
Heeft ons heel goed geholpen en was zeer correct en vriendelijk. Hij kent zijn vak en dat heb je nodig als je de juiste hypotheek zoekt.
wo. 16 maart 2022
Jonathan

,
Zeer vriendelijk en de hulp gekregen die ik zocht! Bedankt
za. 11 september 2021
Elien

,
Alles wordt uitgelegd, je krijgt heel veel nuttige informatie en ook het gevoel dat het wel goed komt.
do. 09 september 2021
Marika

,
Erg meegaande en persoonlijke aanpak. Chapeau en bedankt! Tot binnenkort.
za. 27 maart 2021
Melissa

,
Top service en zeer duidelijke uitleg.
vr. 20 november 2020
Jürgen

,
Correcte, professionele aanpak. Zeer vriendelijk.
wo. 30 september 2020
Florian

,
Zeer correcte en transparante uitleg en berekening
vr. 28 augustus 2020
Karen

,
Echt een aanrader voor iedereen die aan het kijken is om een lening aan te gaan. Heel wat uitleg mogen ontvangen van Jan. Down to earth, aangename persoon! Uitleg in mensentaal. Geen vraag was te veel
Show more
wo. 10 juli 2019
Kevin M.

,
do. 10 januari 2019
Jeroen De Clerck

,
Vriendelijk onthaal en duidelijke informatie.
vr. 17 augustus 2018
Matthias

,