Waterloo
(1410)
Chaussée de Bruxelles 97 bte 1
02 351 86 36
Curious about all your options?
Explore the best solution for your situation together with our team.
Julie GriffetFinancieel expert
Enterprise number: 0882.043.863
Legal name: Bureau Fillée d'Herbais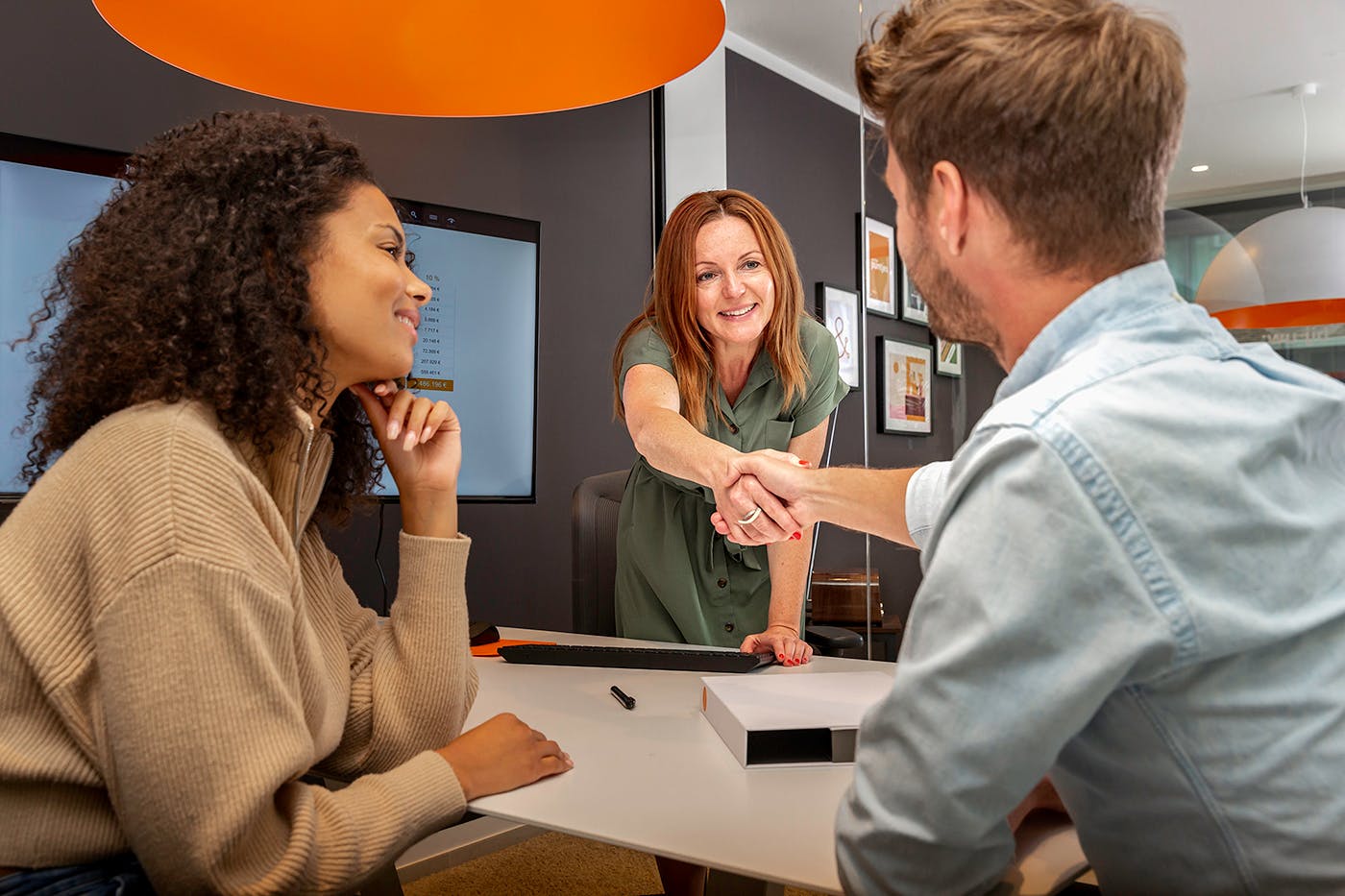 Our clients appreciate our personal approach
Très professionnel, nous attendons avec impatience la réponse.
wo. 26 juli 2023
Frédéric

,
Super accueil, et conseils hyper professionnels. Très à l'écoute également.
wo. 26 juli 2023
Nathalie Boets

,
Accueil parfait Efficacité des conseils et réactions rapides! Explications claires et précises Merci
do. 15 september 2022
Marie-France

,
L'information est claire et précise, et l'accueil très cordial.
Pro et courtois... bon adresse pour sûr
vr. 05 februari 2021
Stephane Caussin

,
De bon conseils, gentil, patient merci
vr. 16 oktober 2020
Maxime

,
Facile à trouver et à se garer! Accueil très sympathique et efficacité, mon dossier géré très rapidement. Merci beaucoup Christophe Plovier
do. 08 oktober 2020
Christophe

,
Réponses aux questions très claires, on ne tourne pas autour du pot! Grande clarté sur toutes les possibilités en fonction de la situation financière avec des informations complémentaires judicieuse.
Show more
vr. 11 augustus 2017
Christel

,
Rapide, professionnel et très efficace! Moi, je vous remercie,
P2RIODE DES FËTES ET DONC D2LAIS UN PEU PLUS LONGS MAIS TR7S SATISFAITE QUAND MËME
ma. 28 januari 2019
Marie-Anne

,
Super aide et conseil, m'a permis de me donner un point de départ rapidement. Je reviendrai dès que je trouve quelque chose qui m'intéresse.
vr. 23 november 2018
Tanguy

,
Bonjour , 9sur10 Tout simplement pour pouvoir , je l'espère , noter 10/10 une fois les choses concrètes. Mais nous avons réellement été ravis de notre entretient. A bientôt