Wavre
(1300)
Chaussée de Bruxelles 290
010 46 04 62
Curious about all your options?
Explore the best solution for your situation together with Kévin.
Enterprise number: 0793.549.872
Legal name: Jacobs Kévin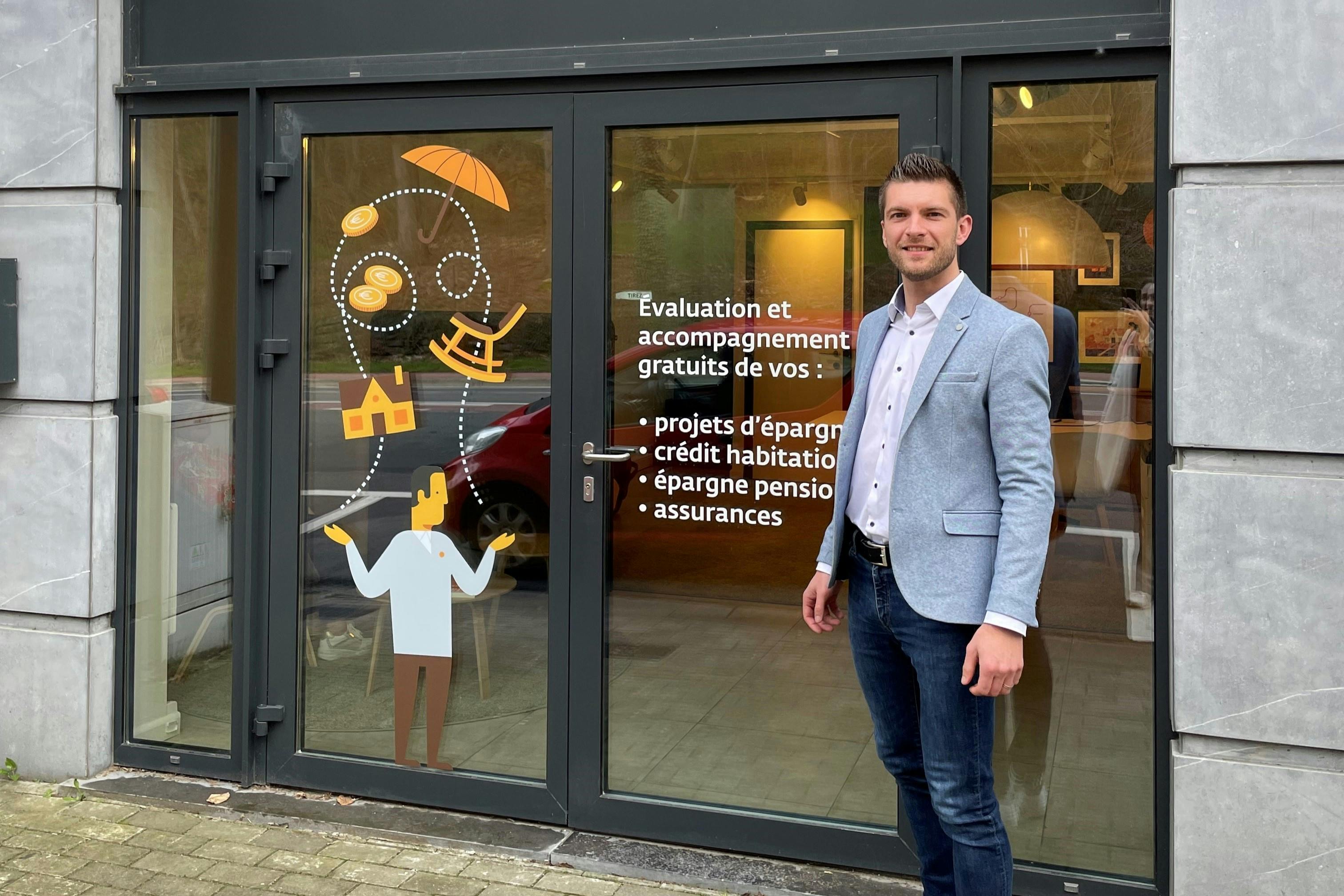 Our clients appreciate our personal approach
Service fort appréciable. Monsieur prend bien le temps d'expliquer tout correctement, ainsi que pour ses analyses. Juste dommage que je n'ai pas su avoir un pdf ou une impression de la simulation (car
Show more
vr. 04 augustus 2023
Jaime Canìllos

,
Contente de l'accueil et du professionnalisme de Mr Jacobs. Il prend le temps nécessaire d'analyser et propose différentes options.
di. 04 juli 2023
Boudouh Asma

,
Facile d'accès et agréable.
ma. 12 juni 2023
Césarine Degeest

,
Sympathique et très professionnel.👍☺️
vr. 02 juni 2023
Bugatti Veyron

,
J'ai été très satisfaite de l'entrevue et des renseignements qui m'ont été fournis par monsieur Jacobs. Ce dernier a fait preuve d'une grande disponibilité, qualité d'écoute et professionnalisme. Je n
Show more
vr. 12 mei 2023
Audrey Marloye

,
Mr Jacobs de l'agence a wavre est très professionnel ! Il a pris le temps d'expliquer et de comparer. Je recommande vivement cette agence !!
ma. 17 april 2023
Natacha Brouhon

,
Juste parfait à recommander. Mr Jacobs a été accueillant a su écouter nos besoins et nous conseiller au mieux. Nous nous sommes sentis compris et conseiller.
ma. 17 april 2023
doriane panneels

,
Professionnel et disponible pour donner des explications claires et pertinentes.
vr. 01 september 2023
Daniel Sole

,